The growing awareness of sustainability strongly influences the active DIY community: The Creativeworld Trends 2023 focus on repairing, using what is already there, embellishing and creating something new from it. Experimental ideas move to the center of attention, and all is permitted that pleases. Discover the latest trends in the creative industry here: spot on handicraft!
The fun of creating something unique is in the foreground, with a variety of materials and techniques. The Creativeworld Trends show pure joie de vivre. The industry and trend outlook is based on analyses of current color, shape and material trends and shows how these aspects flow into creative techniques and handicrafts.
Sensitive Biology: Inspired by Nature
Weave, crochet, knit, braid - in this trend nature is the model and lends us its structures, facets and patterns. Insect motifs, delicate paperwork and lattice weave made of fine wire are the focus here. Macramé continues to be en vogue and is now worn as body jewelry, jewelry is braided or crocheted from delicate gold wire, peddigree and rattan show themselves unconventionally.
For this trend, creative specialist retailers offer yarns, wool, fabrics, dipping varnish, gold wire and can expand its assortment with textiles and haberdasheries such as yarn, fabric scissors, crochet needles and pins.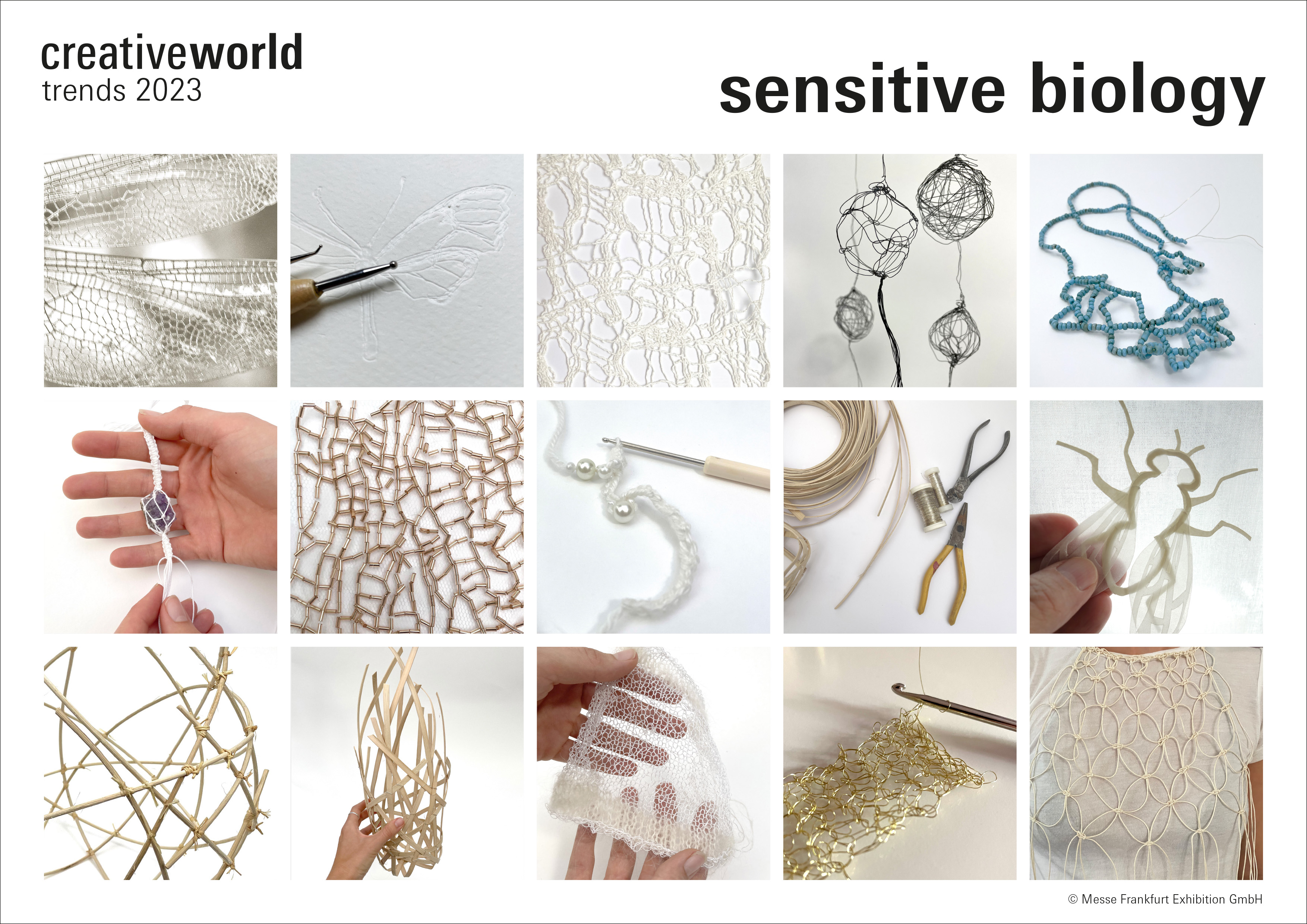 Illustrative Power: A mesh-up of imagination and inspiration
Strong colors, powerful energy, that's Illustrative Power. Radiant, striking prints and patterns are the star here. Randomness is wanted and achieved with mixed media and collage techniques, watercolor, aquarelle and photo patches strenghthen this effect. Techniques like Suminagashi (Japanese for "floating ink") create dynamic patterns on paper. Calligraphy and graphic designs recreate textiles, leather and porcelain.
High-quality papers, greeting cards, sponge brushes and yarns can be purchased in the specialist shops. Transfer presses are becoming an alternative to screen printing: An opportunity for specialty stores to expand their range and offer these techniques with workshops for customers.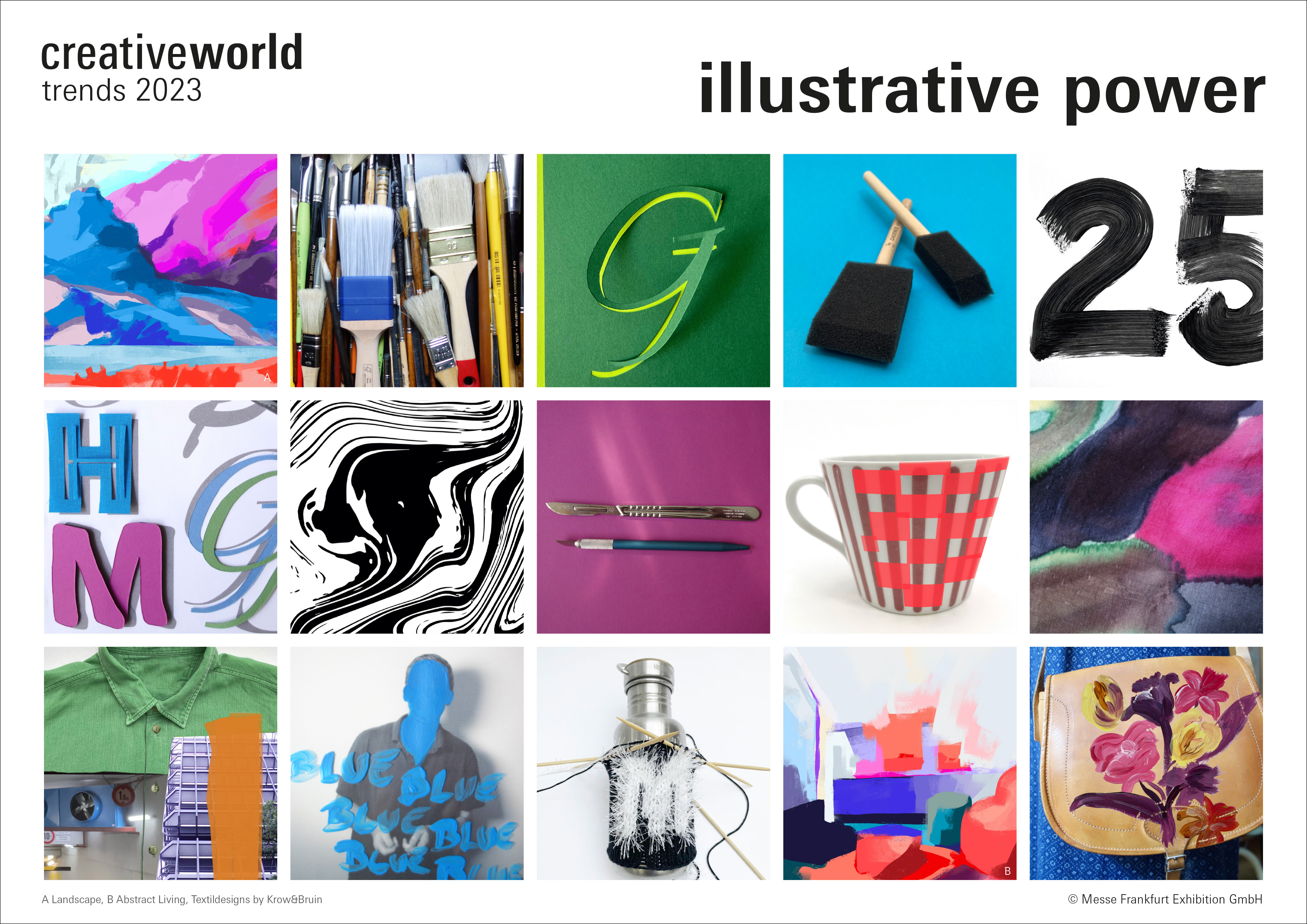 Innocent Charm: Cheerfulness from the candy store
Innocent charm combines everything that makes our world a little more colorful and cheerful: playful colors, glitter and glimmer, humorous characters and light-hearted lucky charms. Beads, rhinestones and sequins decorate textiles and paper in random patterns - this makes upcycling fun!
The specialist trades' offer is large, with sequins, yarns and beads and could include porcelain paints, brushes, yarns, crochet and knitting needles and of course offer offer the appropriate specialist literature or instructions for traditional embroidery techniques.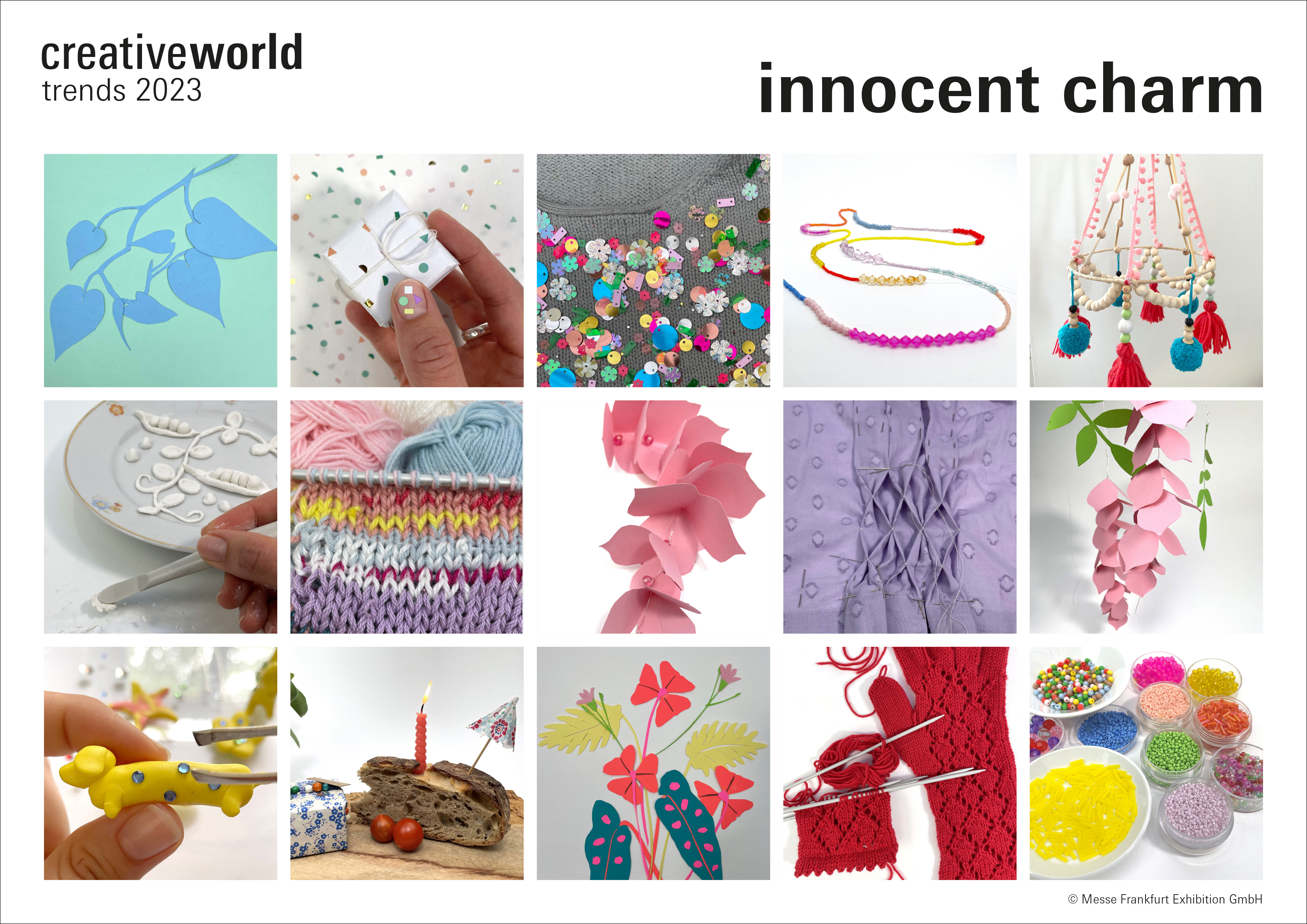 The trend scouts: bora.herke.palmisano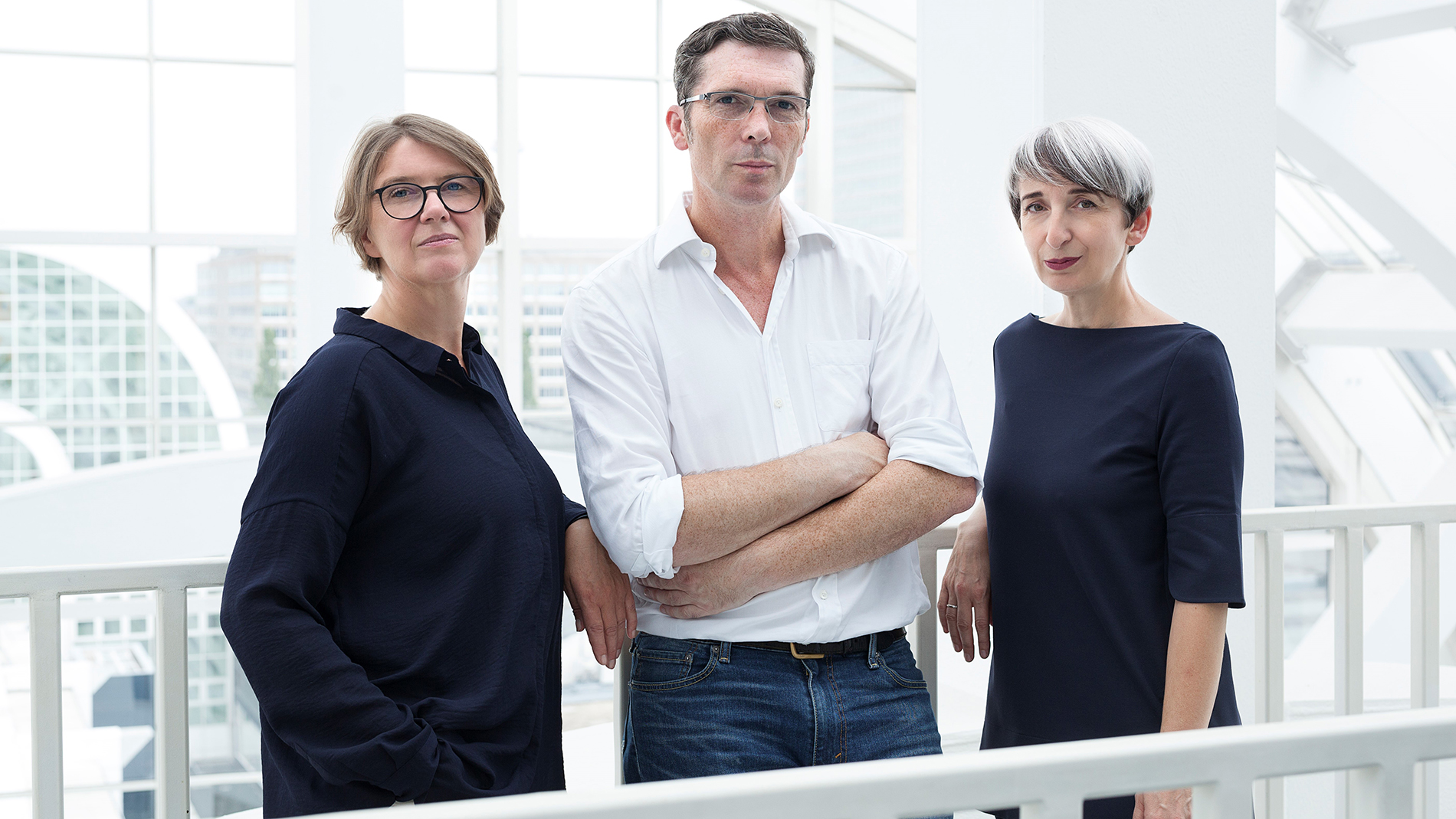 Designers Claudia Herke, Cem Bora and Annetta Palmisano from the trend bureau bora.herke.palmisano analyse international trends in fashion and art, interiors and lifestyle. In the Trend Show and in the Trend Brochure, they illustrate the stylistic currents of the coming season in an approachable and market-related way.
Here's something else that may interest you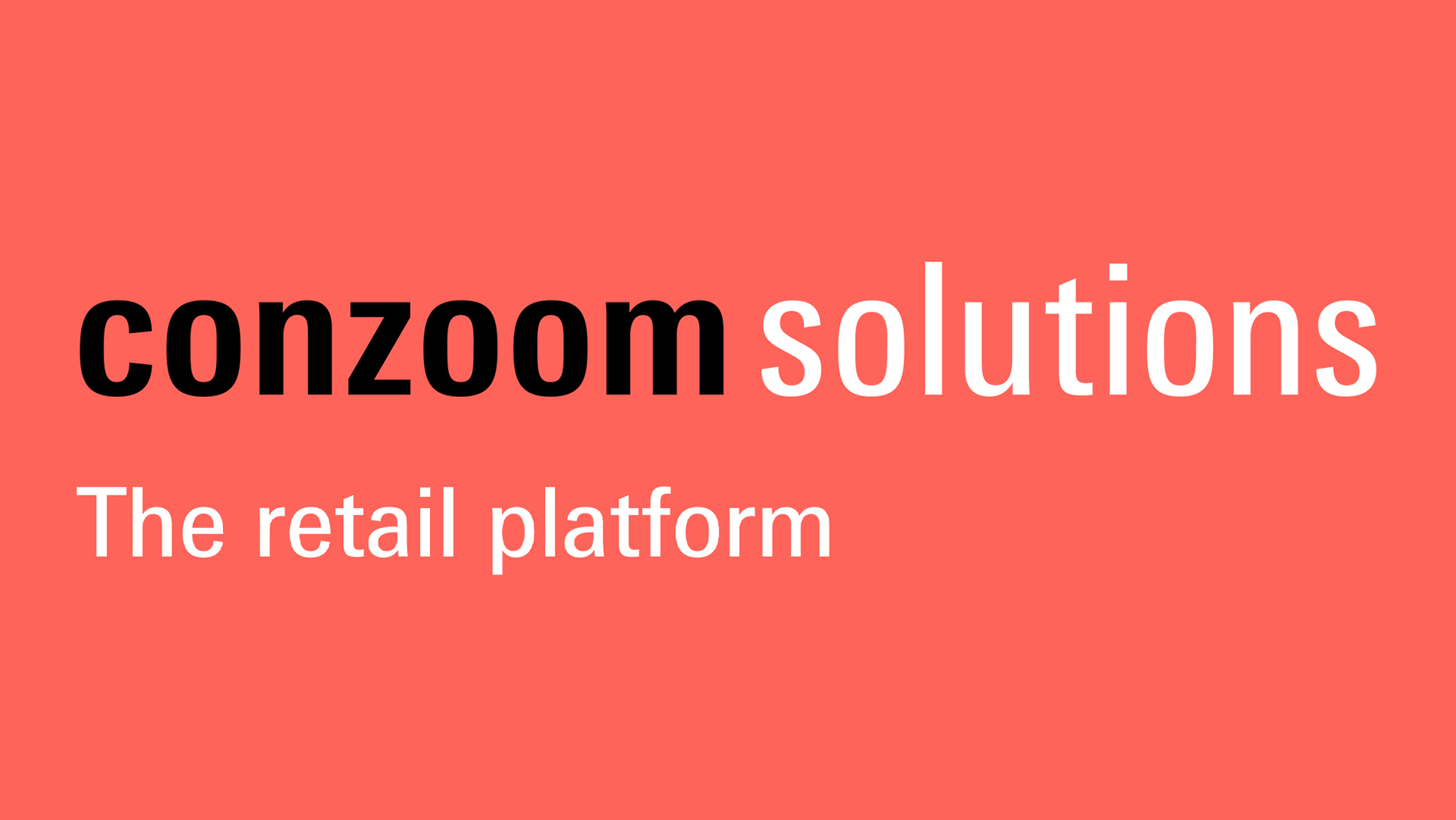 You can find further articles on Conzoom Solutions, the platform for trade: