Are you interested in exhibiting at Creativeworld? Take advantage of the opportunity to present your products to visitors from all over the world and establish new business contacts. Timely planning and preparation facilitate your trade fair presence. Sign up here for more information.
Documents for trade fair preparation
We have put together some documents to help you organize your presence at the exhibition and simplify your planning.
Service Documentation 2020
In this service document, you will find important information on our services as well as lots of tips, dates, deadlines and information for your trade fair planning at a glance. This allows us to offer you the best possible support for designing and preparing your trade fair appearance.
Please be sure to forward this service document or the individual information sheets to everyone involved with the trade fair (such as stand constructors, agencies etc.).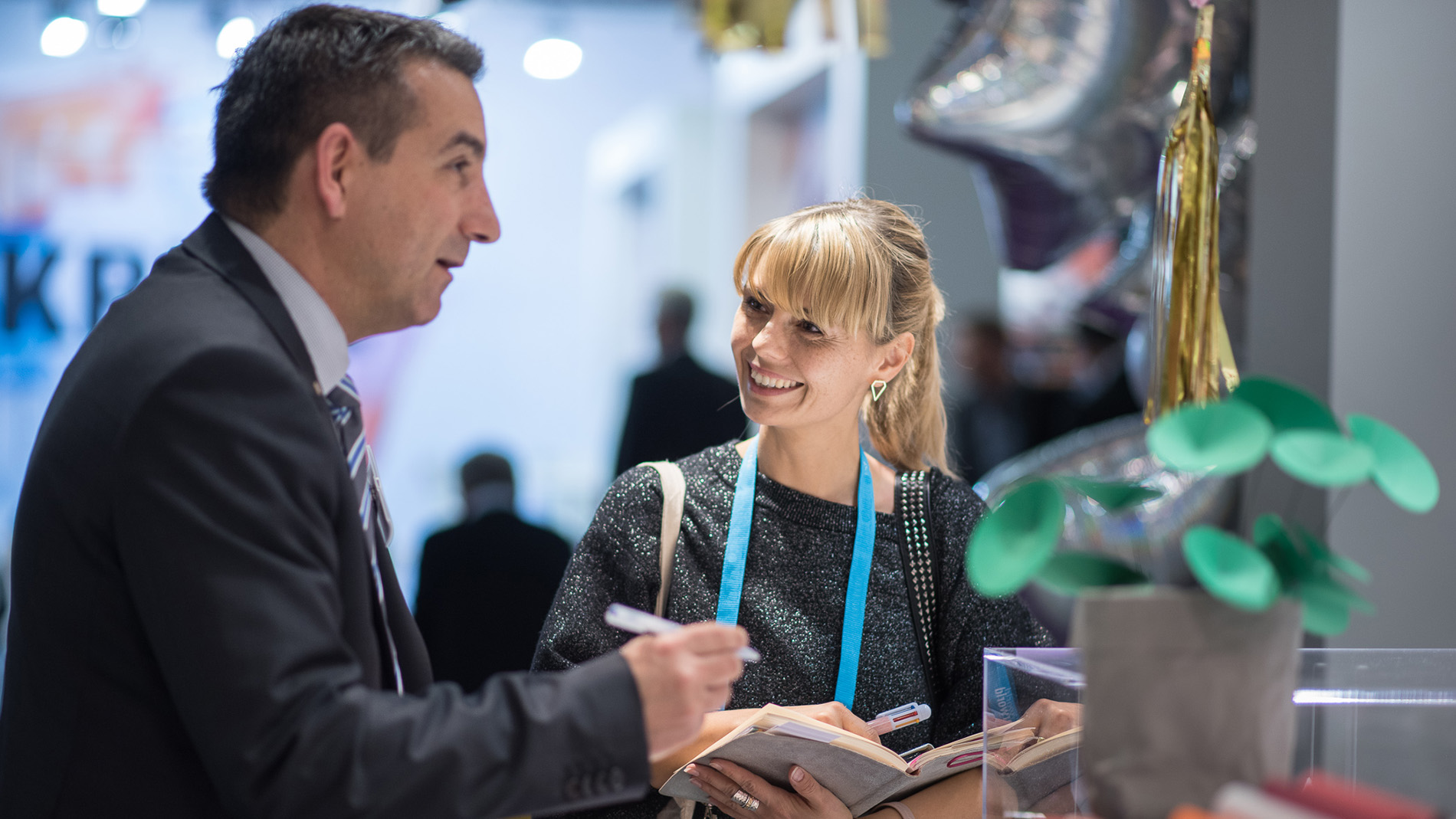 |   | Stand rental price |
| --- | --- |
| open on one side | EUR 195.00*/m² |
| open on two sides | EUR 220.00*/m² |
| open on three sides | EUR 235.00*/m² |
| open on four sides | EUR 243.00*/m² |
| two-storey | EUR 135.00*/m² |
* All square metre prices plus EUR 2.90/m2 environmental charge, EUR 0.60/m2 AUMA fee plus statutory VAT as well as obligatory Media Package EUR 585.00 plus VAT (one-off fee).
The standard rental fee includes:
Partitions to neighbouring stands and numbered stand signs (2,50 m high + 12 cm feet; only in the case of advance orders in the Shop for Exhibitor Services)

Exhibitor and assembly/disassembly passes (depending on stand size)
Gift tickets for visitors/buyers (depending on stand size)
Basic stand lighting by the hall lighting; air conditioning
Press relations and press conferences
Electronic and visual visitor guidance systems
Event promotion for visitors
For all other services, please visit our Shop for Exhibitor Services.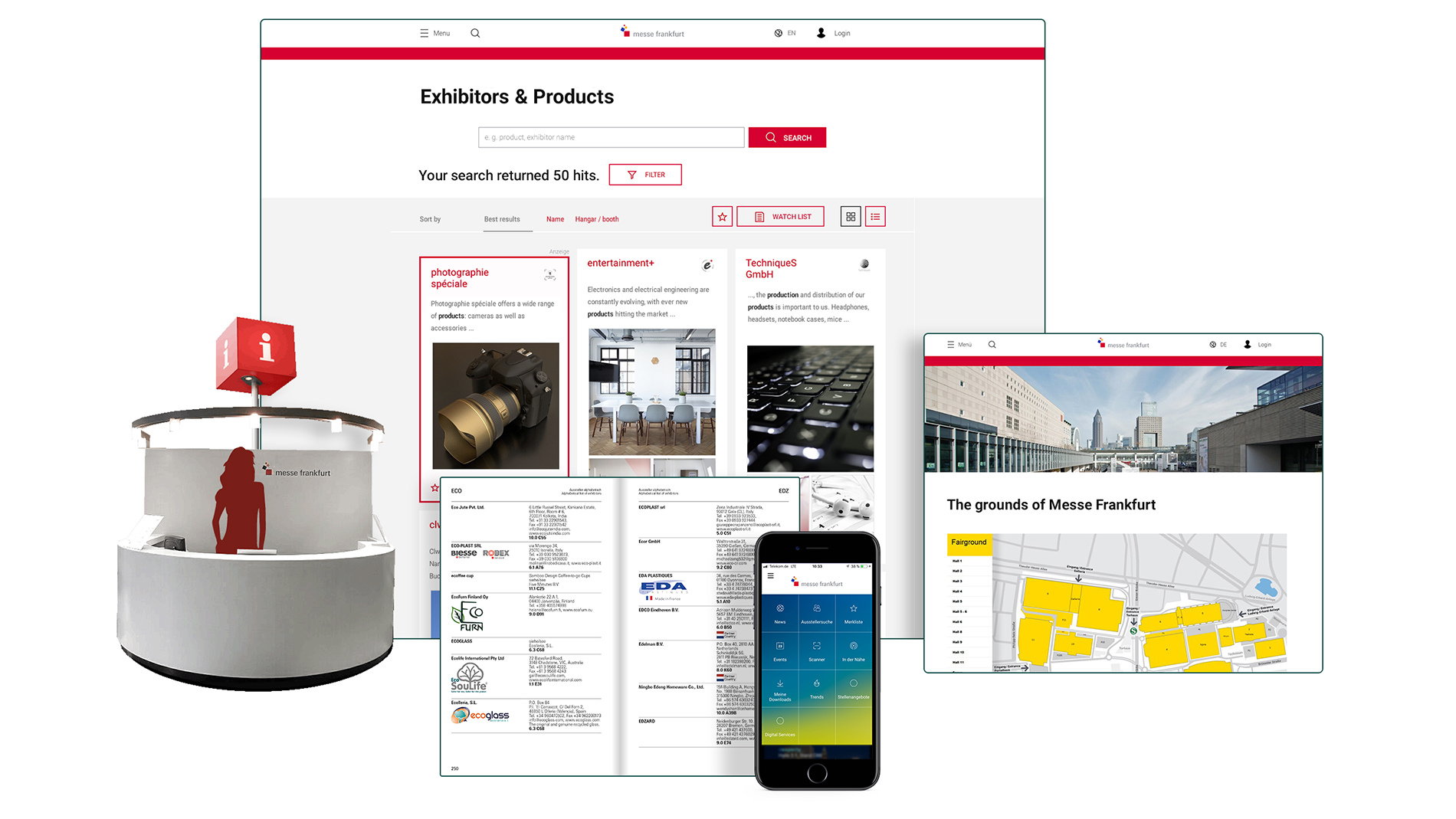 The Media Package enables you to achieve an optimum presence before, during and after the trade fair. The following services are included in the Media Package.

Online presence (Exhibitor and product search at Creativeworld)
1 page with company name, address, telephone, fax, website, e-mail, hall, stand number and 1 photo of the company
5 product pages – for each page a description and one photo
1 contact page with a contact person
Free choice of 5 keywords for full-text search
Publication of the product groups as booked
1 update of the presentation per trade fair cycle
On-site presence
listing in the visitor information system Compass on the fair site during the Creativeworld
Navigator App (for Apple and Android)
listing in exhibitor and product search
listing in the hall plan

Tradefair visitors inform themselves about your products in advance, during and after the event. Boost your presence in the exhibitor search with additional products online.

Newcomer Package: Complete package for first-time exhibitors
You are exhibiting at Creativeworld for the first time? Then you can benefit from our Newcomer Package. The core of the package is a fully equipped and furnished 9 m2 exhibition stand. In addition, you receive a mix of personalised publicity materials that you can use to attract maximum attention to your company's presentation. This ensures you enjoy a highly professional presence without time-consuming planning on your part.
Exhibition stand space: 9 m²
Price: EUR 3,399.00
Stand equipment:
Stand walls, white, height: 2.60 m
Carpet, ribbed, colour code 0064 Electric Blue, or choose a colour from the Messe Frankfurt carpet colour chart
1 EcoBloc presentation unit, white, slat wall panel with 2 shelf boards
1 seat bench/box, lockable
2 stage spot lights Leon 150W, fresnel lense
1 table anthracite, 2 white chairs (Catifa)
1 signage panel 190x35 cm with lettering "Company Name"
Pre-cleaning and daily cleaning services
3 kW main power supply, renewable energy source
Other services included:
Media package, including details of the manufacturer in all show media
Free use of Creativeworld publicity materials for exhibitors' own visitor invitation
Information on set-up and dismantling
Set-up and dismantling times 2020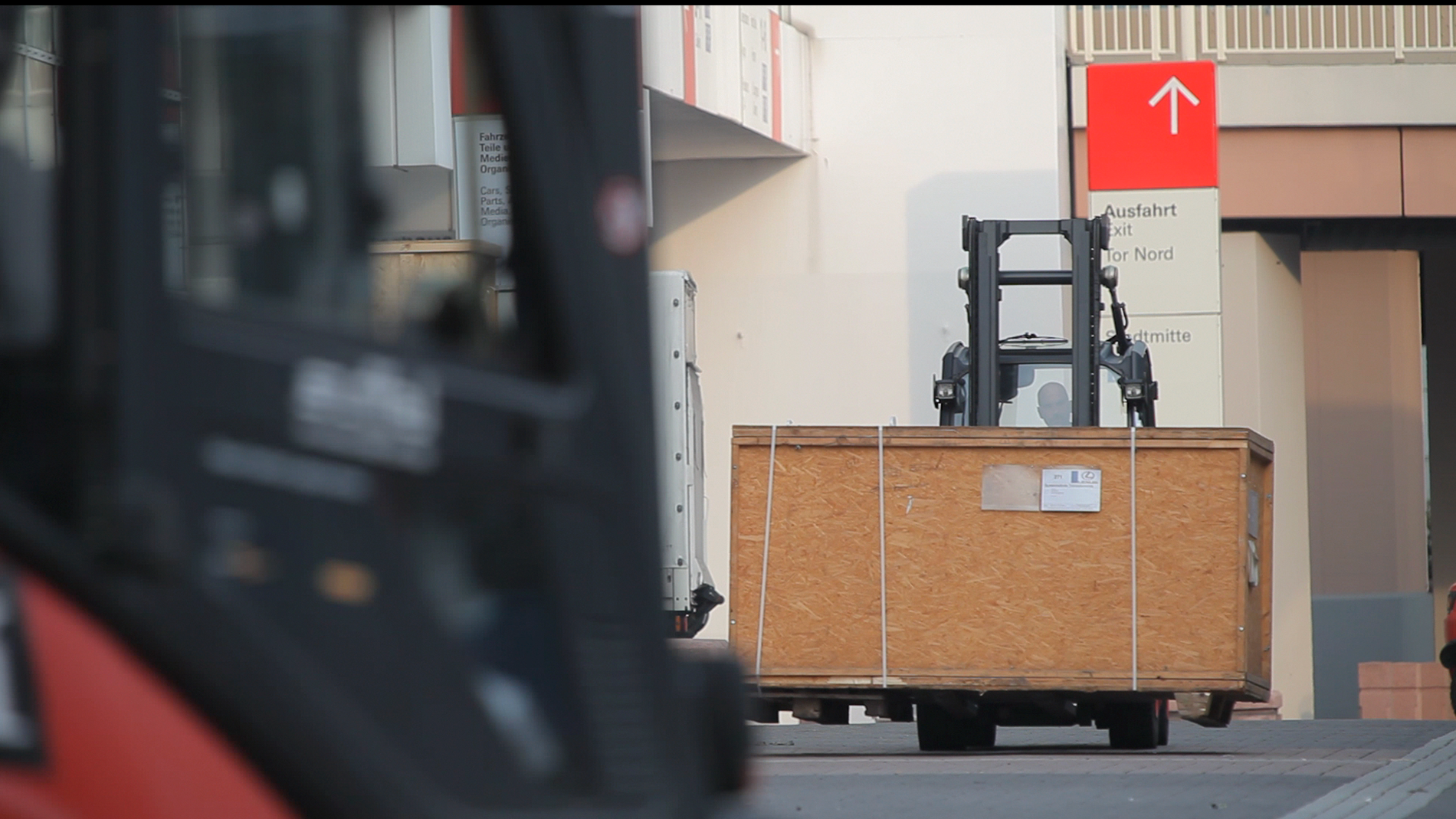 Regular set-up starts on 20 January 2020 from 0:01 a.m. You can commence with the set-up of your stand earlier on payment of a fee. Below are the set-up and dismantling times for your Creativeworld 2020 planning.
During the regular set-up and dismantling times, work can be carried out non-stop in the halls, i.e. 24 hours.
Setting-up

 

18 – 19 January 2020

Advanced setting-up

18 January 2020 from 7 a.m. until 19 January 2020 at midnight
For stands under 200 m², the advanced set-up is only available for a fee: EUR 226.00 per day

 

20 – 24 January 2020

Standard setting-up

20 January 2020 from 0:01 a.m. until 24 January 2020 at 8 p.m.

Dismantling

 

28 – 30 January 2020

Dismantling

28 January 2020 from 8 p.m. until 30 January 2020 at 8 p.m.
Please note:
From 3 p.m. on the last set-up day, 24 January 2020, the aisles must be kept free for carpet laying.
On 28 January 2020, dismantling work is only possible on the stand itself until 8 p.m., because before then aisle carpets are removed and empty containers delivered. Vehicles for dismantling are permitted to enter the exhibition centre from 8 p.m.
Check-in for set-up and dismantling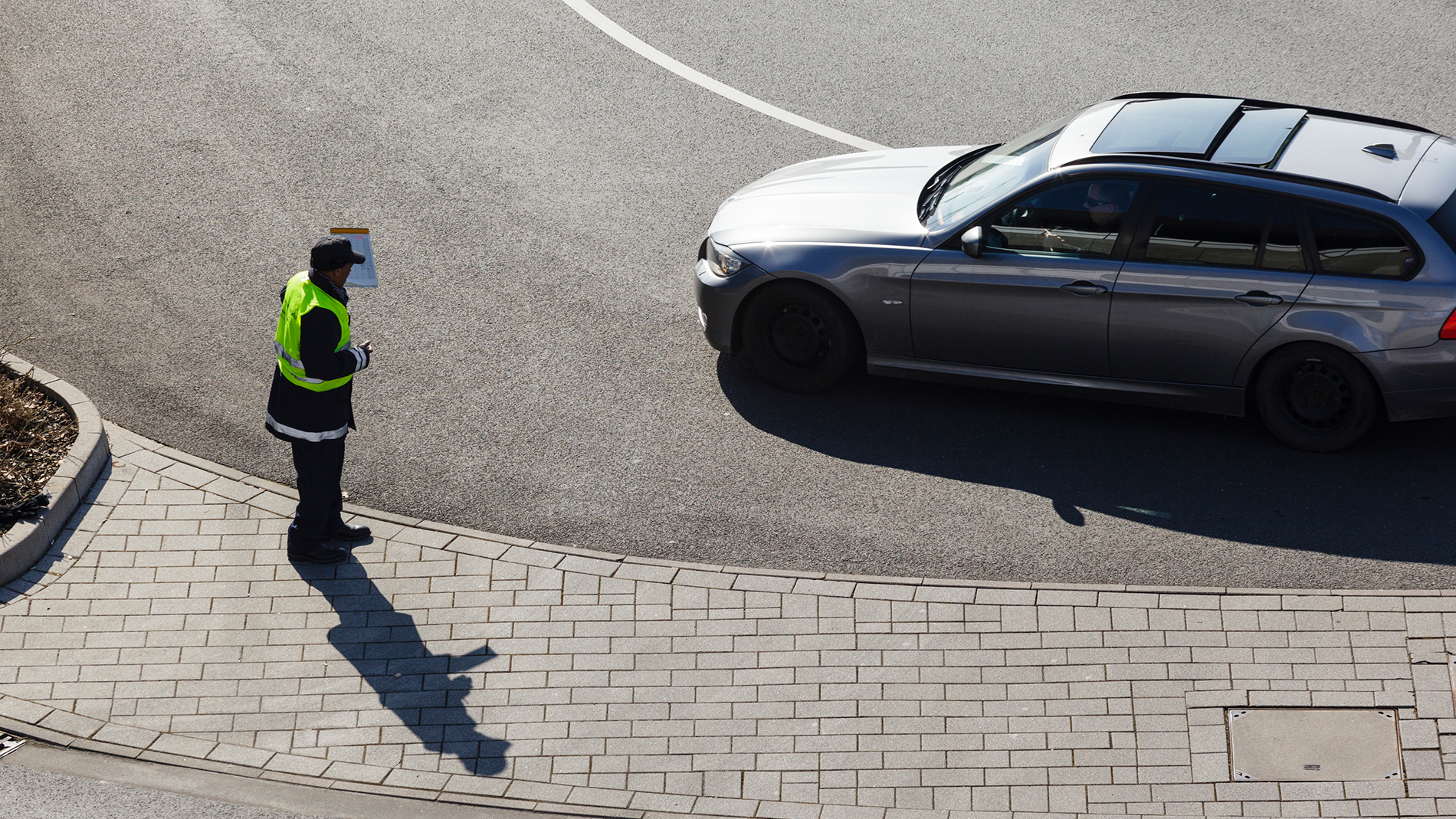 For the entire duration of the set-up and dismantling period, entry to the exhibition grounds is only possible via check-in. Any vehicle entering the exhibition grounds must be registered in advance via the Messe Frankfurt online portal. The information is verified at the check-in. Unregistered vehicles are not permitted to enter the exhibition grounds at the gates. It is also possible to register a vehicle on site, but delays can occur in this case.
For earlier stand set-up, no advance vehicle registration is required. It is sufficient to show that earlier set-up has been approved. Entry during this period is directly via Tor West (west gate).
Here you can find all important information about the Messe Frankfurt check-in system:
Messe Frankfurt Traffic Management
Warning of unofficial exhibitor directories

We would like to inform you that numerous suppliers have issued so-called "unofficial exhibitor directories". Please pay attention to our information on this topic:
We would like to inform you that numerous suppliers such as Construct Data (FAIRGuide, Expo Guide), Matic Verlagsgesellschaft mbH and the online catalogue "International Fairs Directory" have issued so-called "unofficial exhibitor directories".
These directories have nothing to do with the official exhibitor directory as issued by Messe Frankfurt Exhibition GmbH.
These companies are trying to get you to pay for an entry in their exhibitor directory using the subject heading of "Datenkontrolle" or "data update". If you want to appear only in the official exhibitor directory as issued by Messe Frankfurt Exhibition GmbH, then please decline these offers.
The official exhibitor directory as well as all online media are strictly issued by Messe Frankfurt Exhibition GmbH in collaboration with Messe Frankfurt Medien und Service GmbH.
If you have been accepted as an exhibitor at one of our trade fair events, then rest assured that your basic entry will appear in the official exhibitor directory and the online media.
You can find more information as well as a sample reply letter which you can use to react to an invoice from the suppliers of these so-called "unofficial exhibitor directories" on the home page of the AUMA, the Association of the German Trade Fair Industry.
Free PR for exhibitors
We will be pleased to support your press and PR activities for the trade, daily and business press during Creativeworld. Our services for exhibitors: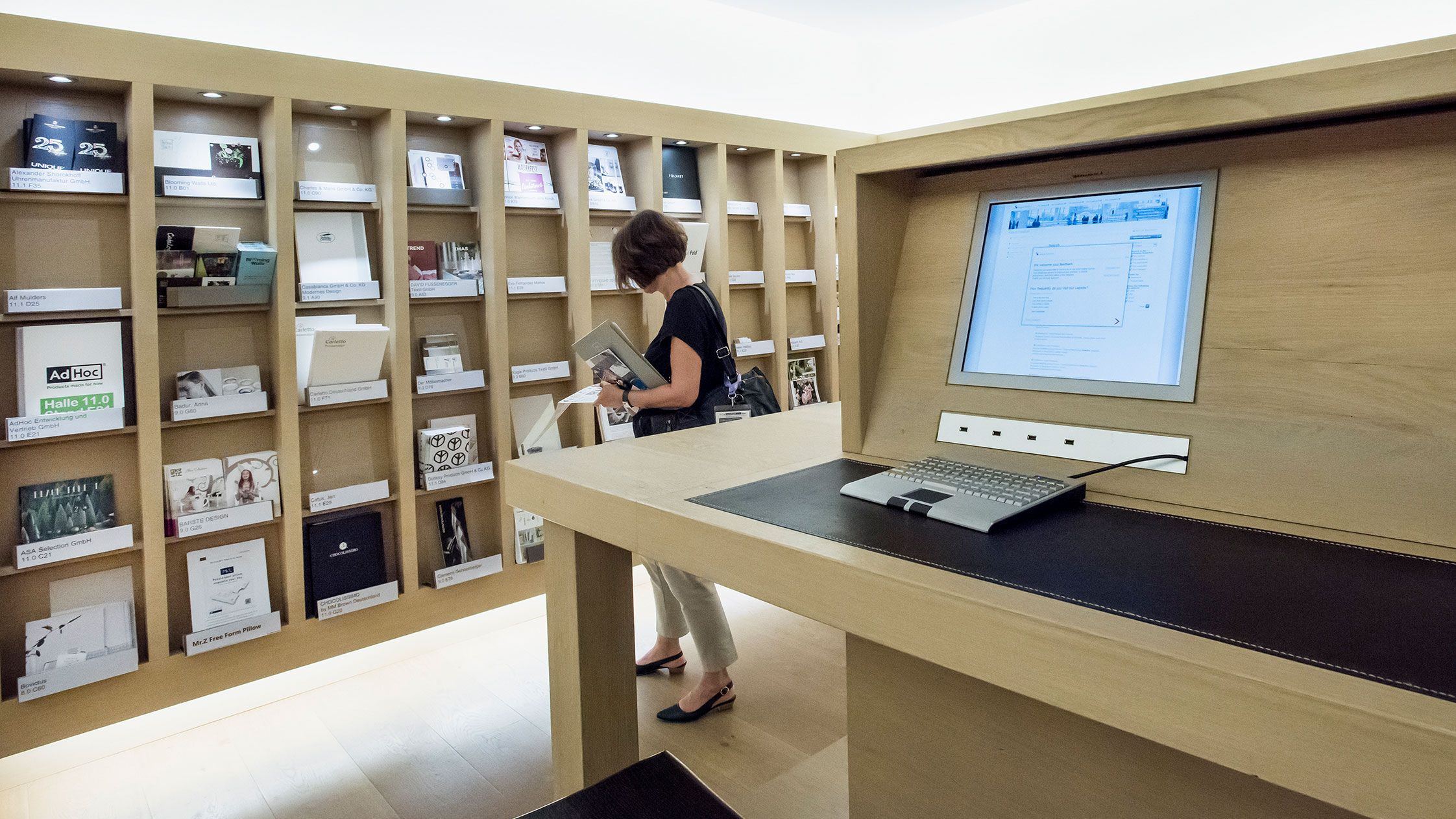 Publication of press events: we publish the times and dates of your press event in the Press Centre and provide journalists with a list of all press events organised by exhibitors.
Press display units are available free of charge for presenting your corporate and product information in the Press Centre.
Contact
Do you have any questions? If so, please contact: