Creativeworld is a product show and order platform. It is inspiring, lively and future oriented. For four days, we presented everything the creative heart desires. And visitors had the chance to be creative, paint, cut things out, design jewellery and hold discussions with colleagues. These were the events in 2018.
Creativeworld lives from its highly diverse event programme. Our visitors want to experience and test the latest products, try out current trends, and exchange views and ideas on industry-related topics.
Creativeworld trend show: Trendsetting
When it comes to trends for the coming season or industry know-how, the Creativeworld trend show in hall 4.1 is the first port of call. Messe Frankfurt commissioned design consultants bora.herke.palmisano with the show's development. Visitors also have the opportunity to experiment with the current trends themselves at the workstation in the trend area.
Where?: Hall 4.1 G41
When?: Daily
Image gallery for the Creativeworld Trend Show 2018
Creativeworld Trends 2018/19
For the 2018/19 DIY season, Stilbüro bora.herke.palmisano, on behalf of Messe Frankfurt, has developed three trend worlds dominated by a blend of different material combinations, influences from nature and puristic colours.
The Colourist trend revolves completely around the subject of colour with intensive shades such as magenta, yellow, cyan, orange-red, azure, violet and emerald playing the leading role. The intensive colours are applied to the different materials with rough brush strokes, scrapers, stamps or templates. In this way, wood, plastic, wool, bast materials and patterned silk fabrics are given an extraordinary finish with striking patterns, painted typographies or checks. Traditional skills are tested with new materials. Thus, an ancient batik technique, 'shibori', is used for a variety of materials, from fabric and paper to bast. There are also many recycling ideas, e.g., plastic strips, cable and PET bottles combined with classic DIY materials.
The Colourist is an expressive, young and dynamic trend offering a host of opportunities for turning a variety of materials and patterns of all kinds into small, individual works of art.
Nature is a rich source of creative inspiration. Leaves, blossoms, herbs, insects and landscapes are the motifs of The Gardener for designs, three-dimensional images or embroidery templates. The trend unifies a natural range of colours including copper beech, lime, oak, sage and chicory. Sketches created using different painting techniques, such as gouache, water, oil and pastels, not only decorate greetings cards but are also used as design ideas on fabrics and porcelain. Moreover, the variety of leaves is an invitation to be creative. Domestic trees are recreated artistically on paper in different shades, and folded into three dimensions. Leaves and insects are used as embroidery motifs. In this case, a variety of shades from natural colours is used. Moreover, knitting offers numerous opportunities to add a very personal touch. No longer is the classic knitted scarf rounded off with wool fringes but with feathers, pearls or mussels.
Dark shades are used for pottery. Irregular and hand-made shapes are created by dispensing with the potter's wheel before being glazed individually.
Sensuous and relaxed, The Gardener stands out through its natural variety offering inspiration and new motifs for all creative activities.
This clear, puristic style is given expression through the use of high-grade materials, such as paper, cardboard, chrome and leather, and a restrained finish. In the case of The Purist trend, plain objects are turned into something special simply by using patterns. Thus, a leather shoe can become unique through the application of delicate polka-dots. Typographies for sweatshirts and hoodies can catch the eye if the letters are not printed in the usual places but run across the hood. Moreover, the contrasting surfaces and their properties generate an aha-effect. Soft and gentle meets hard and angular, shiny metal competes against dull and matt while paper thin meets strong and bulky. Thus, a fine line is drawn with a pencil on rough hand-made paper. Or bright, chromed products, such as mugs, dishes and bowls, are sprayed with matt paint. Beside white, shades of grey and chrome, the colours in this trend world range from rosé shades to dusty pink.
The Purist trend puts the focus on the quality of the materials used, which underscores the reduced, simple and high-grade style.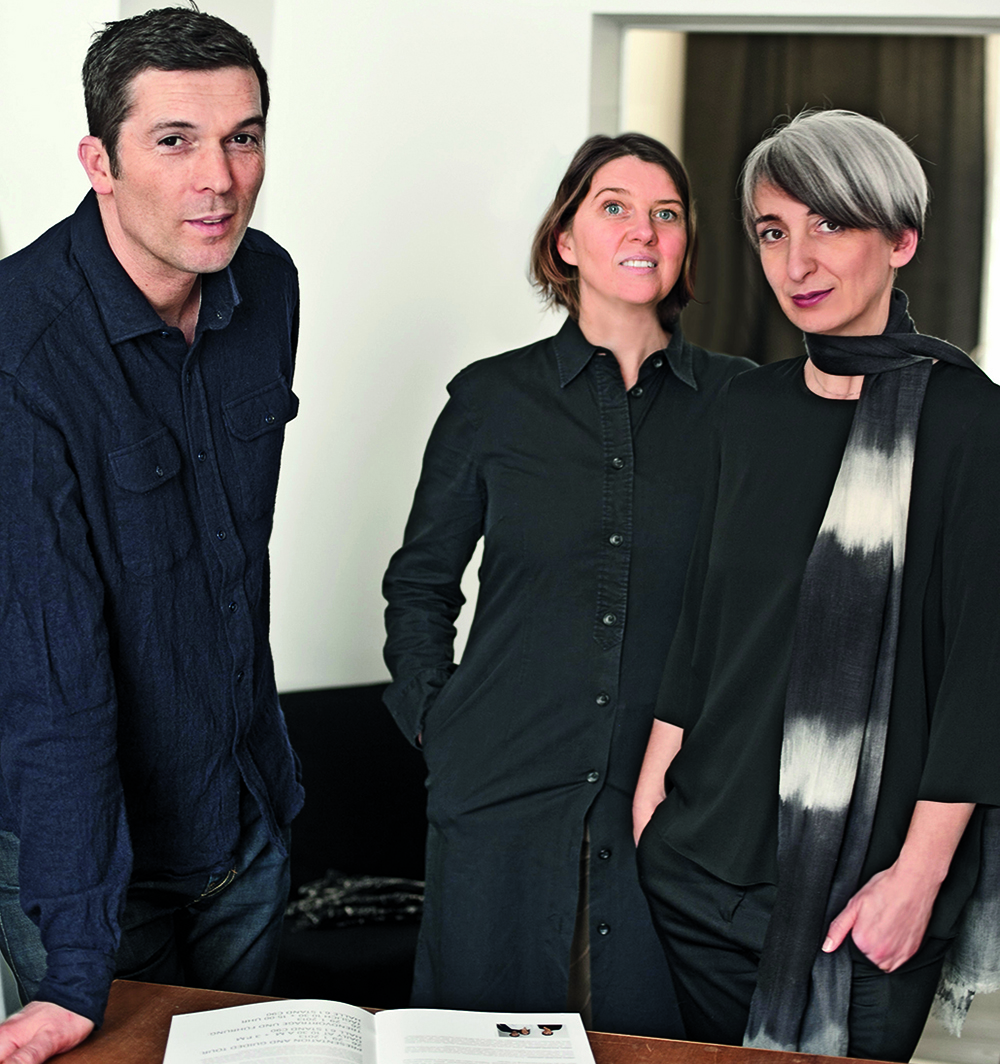 Designers Cem Bora, Claudia Herke and Annetta Palmisano from the design studio bora.herke analyse international trends in fashion and art, interiors and lifestyle. In the Paperworld Trend Show and in the Trend Brochure, they illustrate the stylistic currents of the coming season in an approachable and market-related way.
Creative Impulse Award
The Creative Impulse Award is a firmly established feature at Creativeworld and the most important award worldwide in the hobby, crafts and artists' requisites industry. In 2018, it has been awarded for the 13th time. Messe Frankfurt awards the coveted prize in cooperation with the publisher bit-Verlag. All the product entries were presented in a special area in Hall 4.2.
Creative Impulse Award brochure
Find all submitted product innovations in the Creative Impulse Award brochure:
The Creative Impulse Award winner 2018
Award Category: Creative Product of the Year
1st place: H. Schmincke & Co. 'Josef Horadam Watercolour Wheel'
2nd place: A. Hausmann 'Hato Tex Fluorescent Paints
3rd place: MH&P Montag, Hampl & Partner 'Aqua – Canvas'
Award Category: Creative Tool of the Year
1st place: Heindesign / Beate Winkler 'StampCover'
2nd place: Jacquard Products 'YouCAN – Refillable Spray Can'
3rd place: Rayher Hobby 'Embossing Punches'
Award Category: Creative Kit of the Year
1st place: Frechverlag 'Bookies Crochet Kits'
2nd place: efco creative 'IZINK Pigment Textile – Stamp and Ink Pad'
3rd place: Online Schreibgeräte 'Masterset'
Award Category: Creative Book of the Year
1st place: Frechverlag 'Handlettering Watercolour'
2nd place: Christophorus Verlag 'Awaken your creativity'
3rd place: Frechverlag 'Soxxbook'
Creativeworld Forum: Testing stage
The Creativeworld Forum is the creative meeting place and the big stage in the heart of Creativeworld. This is where workshops and product demonstrations take place on all four exhibition days, and where you can try out new materials and techniques. DIY-icon and TV host Martina Lammel will lead visitors through the proceedings.
Where?: Hall 4.2 F90
When?: Daily changing workshops

Street Art special exhibition: Opens up new perspectives
The new special show with street artist Akim Walta introduces you to the products and materials of the street art scene and also shows you how to display them correctly in a retail outlet. The exhibition focuses on the question: What opportunities does Street Art offer retailers to address new target groups?

Join in the hands-on activities to try out the materials and learn the different street art techniques.
Where?: Hall 4.2 A80
When?: Daily
Fundraising campaign: Creative help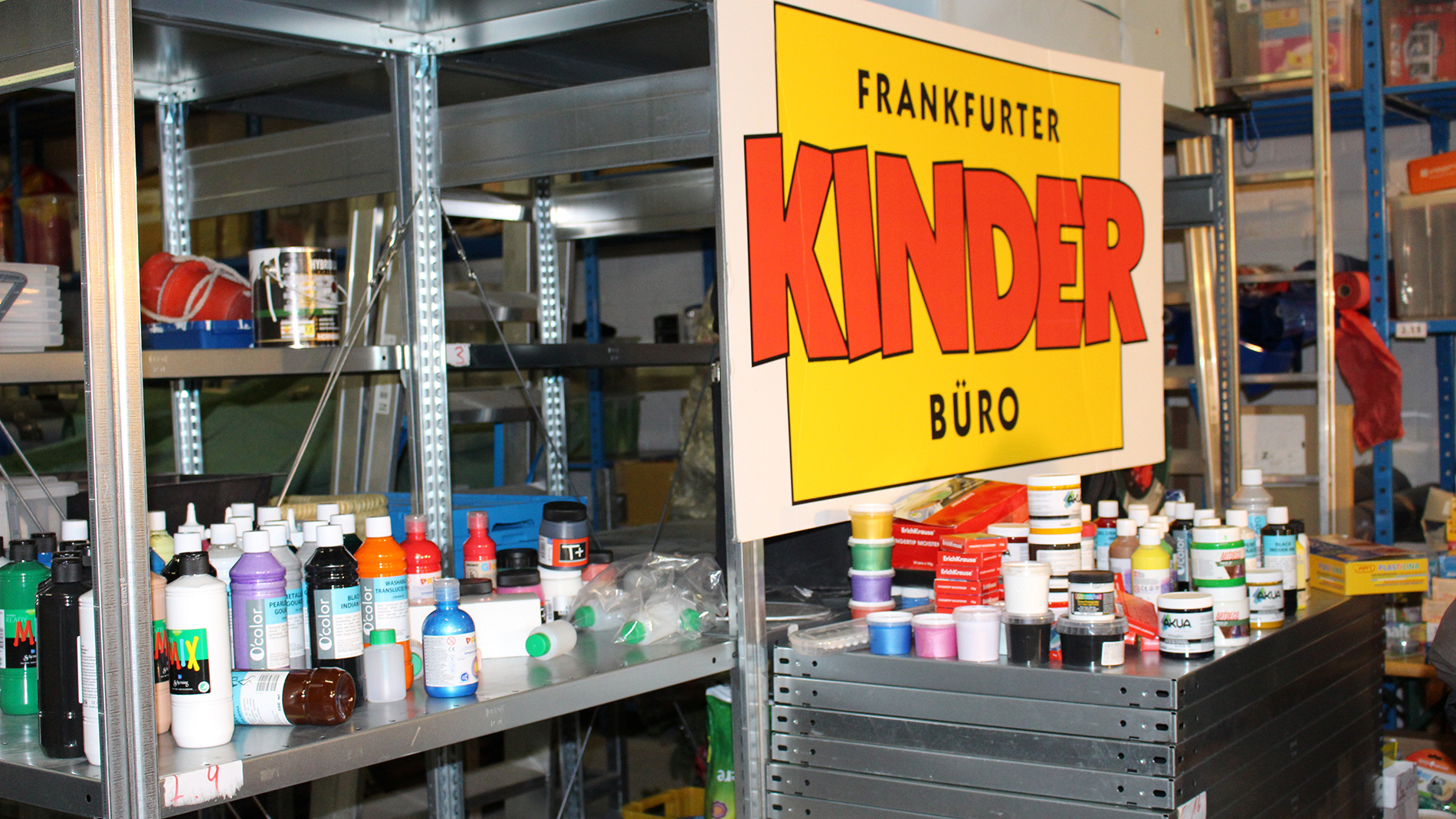 This year as well, we are appealing to our national and international exhibitors to donate products to the Frankfurt Kinderbüro (children's association). In 2017, 76 exhibitors from all over the world participated.
The donations are always distributed at the beginning of March to Frankfurt children's and youth facilities. A selection of artworks that have been created from donated materials, is displayed at the "KinderArt" exhibition in the Frankfurt Kinderbüro premises.
Together with the "Frankfurter Kinderbüro", the Children's Department of the City of Frankfurt, we have been running the donation campaign at Creativeworld for seven years now.
As exhibitors, you can donate some of your hobby and craft products for a good cause at the end of the fair.
How does this work?
After the end of the fair on 30 January 2018, from 17.00 onwards, you can donate products which you have exhibited on your stand during Creativeworld and which are suitable for use in children's and youth centres. For logistical reasons, we ask you to hand in your donations directly to the Frankfurter Kinderbüro's information stand in Hall 4.1 A61. The Frankfurter Kinderbüro will then organise the distribution of the donations in the days that follow.
At the beginning of March, your donations will bring benefit to needy children in social facilities. Whilst the various kindergartens, primary schools, family centres, toddler groups and refugee homes receive some financial support to buy craft supplies, grants are very tight, so they cannot afford enough materials. This is why we set up this donation campaign with the Frankfurter Kinderbüro.  The consistently positive feedback and huge vote of thanks from the teachers has shown us how important this campaign is in the future as well! So here is an appeal to you:  donate to this fantastic project in 2018!
This is what you will get in return:
Messe Frankfurt will write a press release and take photos when the donations are given in. We will send the texts and photos to a comprehensive press distributor in Germany and abroad. In addition, the campaign will be publicised on the Frankfurter Kinderbüro and Creativeworld websites. Besides this PR, a list of all companies participating in the donation campaign will be made public. You will be able to generate new contacts in this way.
We very much hope that you will take part in this donation campaign.
Ms. Michaelis from the Frankfurter Kinderbüro will be pleased to answer any further questions that you have.
Contact details:
Madeleine Michaelis
Telephone: +49 (0)69 - 212 75493
Madeleine.Michaelis@stadt-frankfurt.de
KinderArt! impressions
These children's artworks resulted from donations by the Creativeworld exhibitors. Together with all the children of Frankfurt, we say a heartfelt thank you. Click your way through the creative artworks.