Creativeworld: International Trade Fair for Hobby, Handicraft and Artists' Supplies
Creativeworld is the world's largest and most important trade fair for the DIY sector. The key players and newcomers to the sector meet in Frankfurt am Main. They present their innovations in the product groups hobby and handicrafts, graphic arts and artists' requisites, handiwork, textile design and graffiti and street art.
Creativeworld 2022: Be there!
Creativeworld, a trend forge and business and information platform: With its unrivalled blend of business, trends and workshops, Creativeworld exerts a magnetic power of attraction every year. On the one hand, it is the order fair for the sector. On the other hand, it offers trade visitors a wide-ranging selection of fascinating workshops and product demonstrations. Particularly important is the role of Creativeworld as a trend forge where national and international manufacturers present their latest innovations. No other fair offers as much inspiration and so many fresh ideas.
Save the date
Save the Creativeworld date with one click in your Outlook calendar:
About Creativeworld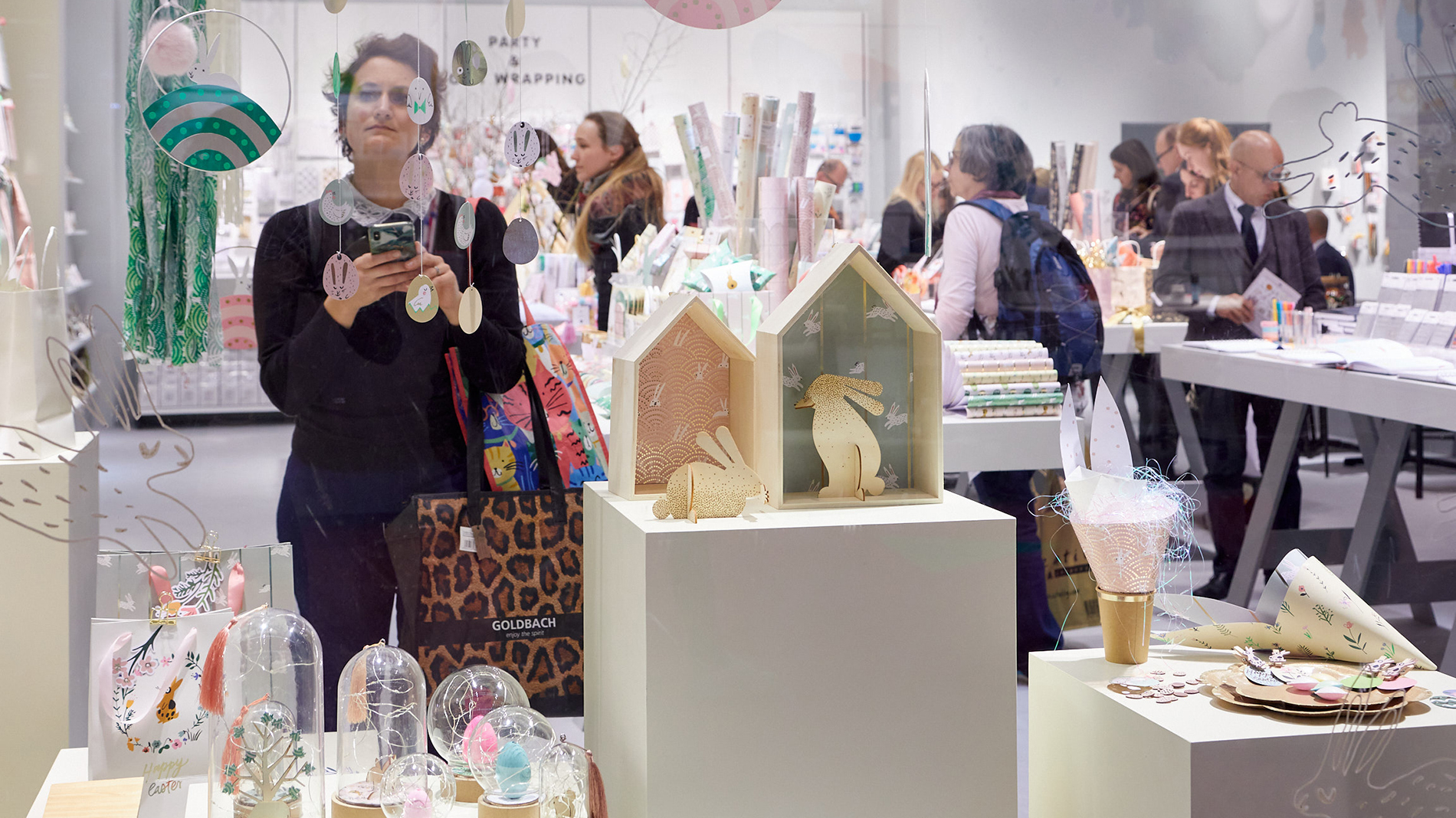 Creativeworld unites the most important DIY industry manufacturers from all over the world. Read the facts and figures on Creativeworld here and find out about the world's largest trade fair for hobby, crafts and artists' requisites.
More information
'Especially in the digital age, the personal conversations during the year and compact to Creativeworld have a high value. After a very successful trade fair in 2020, 2022 will be more important than ever after the unintentional time-out.'
'We are looking forward to finally being able to meet our customers in person again in 2022, hopefully in good health. The past months have shown how important a platform like Creativeworld is for our industry.'
'Our motivation to take part in the fair is clearly the personal exchange with our customers on the one hand, and on the other hand the opportunity to immerse trade fair visitors in our brand world and to make products, especially new products, "tangible".'
'Nothing is more important than personal contact with our customers. And we have that at Creativeworld, where we meet the most important, largest and globally active suppliers and customers. For us, this is so much more than a must-attend event - especially after these difficult times.'
'Creativeworld is the most important trade fair in the industry and the first opportunity in 2 years to present current ranges in one place and to be able to hold intensive discussions with our customers about the future of trade in our industry.'
'Creativeworld is an important platform to meet our customers and business partners. Trying out and experiencing creative products works best live and in colour - Creativeworld is an ideal place for this.'
'We are looking forward to the most important event of the creative industry - Creativeworld 2022! Nothing is better than the personal contact with our customers, to whom we will show our innovative novelties and trendy marketing concepts - finally live and in colour again!'
Present your company at Creativeworld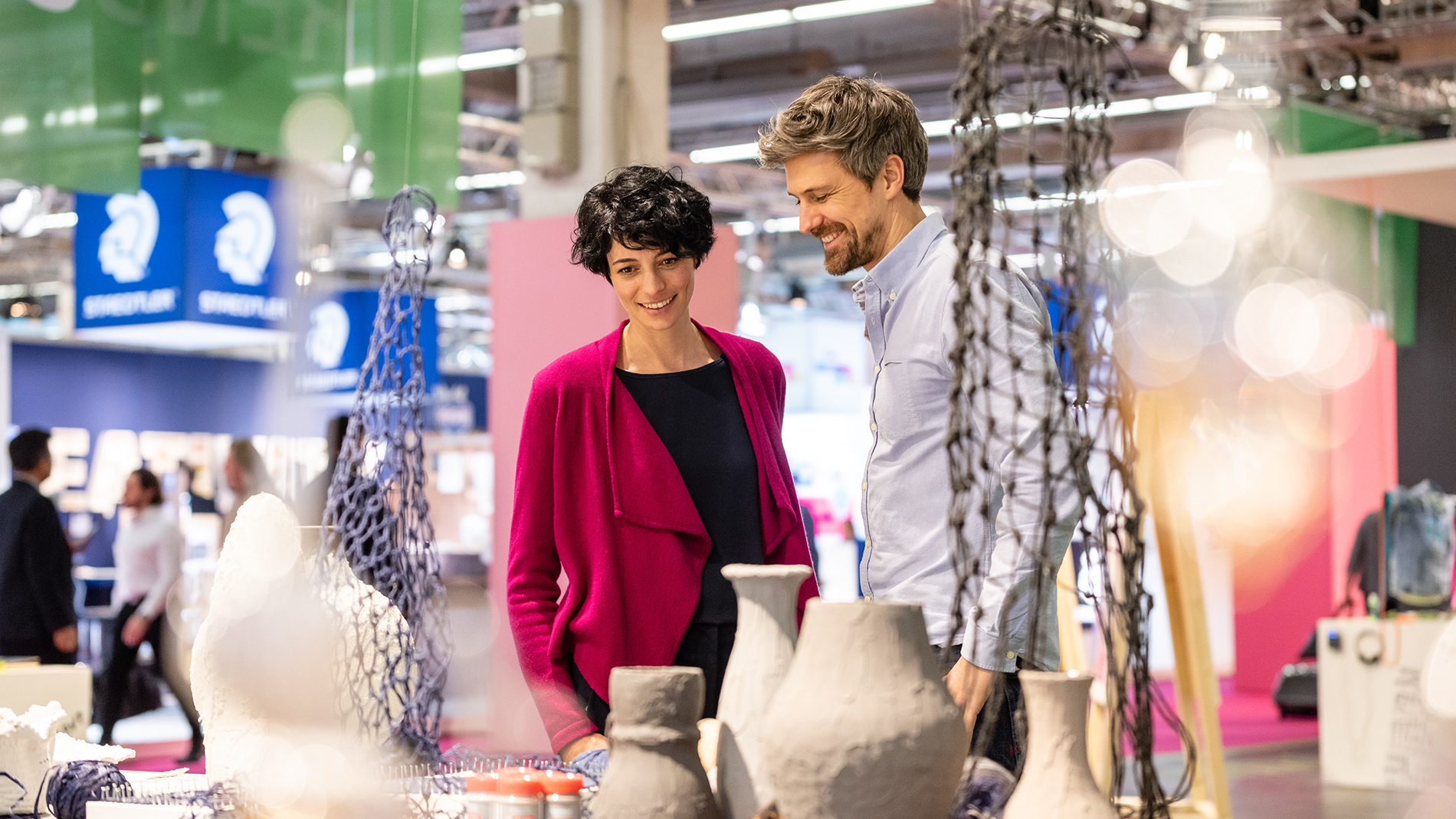 Present your company and your products from 29 January until 1 February 2022 at the world's largest trade fair for hobby, crafts and artists' requisites.
Register now for Creativeworld 2022.
Registration & Prices
Conzoom Solutions
A wealth of insider knowledge, valuable expert presentations and seminars as well as PoS campaigns will be available all year round on Conzoom Solutions, Messe Frankfurt's online platform especially for the retail trade.
Go to website