Business as unusual
Creativeworld, from 27 to 30 January 2024, is the world's most important trade fair for the international hobby, craft and artists' supplies sector and an inspiring treasure chest for the creative community. With its unique product portfolio, the fair is the dynamic centre for DIY inspiration and your starting point for the new ordering season. With new synergies that redraw creativity.
The entire creative product portfolio - at Creativeworld
At Creativeworld, trends for the coming season, new products and the latest techniques are presented live and can be experienced directly. Exhibitors will show innovative articles for creative hobbies, materials for graphic arts and artists' requisites, handicrafts and textile design, as well as graffiti and street art. Products for creative writing and drawing ideally complement and enrich the diverse range of products at Creativeworld. As a trend and business platform, the trade fair is the first port of call and the home of the international DIY sector.
Latest news: Digital Academy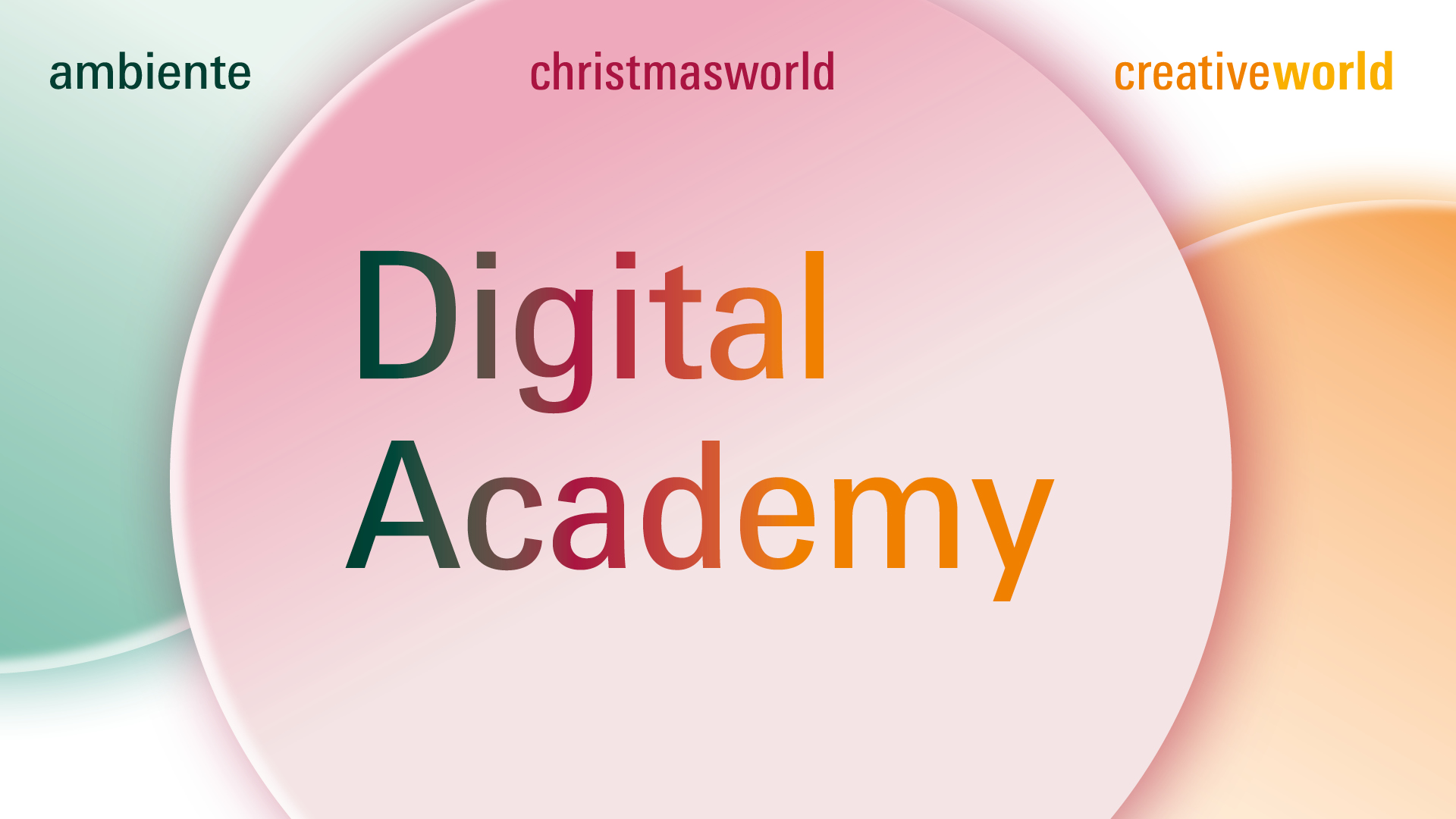 On July 5, 2023, at 10:00 a.m., the second installment of the Digital Academy's online events will kick off with the topic Future Retail - Insights China:
The future of retail using China as an example.
Participate now and be part of it. Participation is free of charge
TO THE REGISTRATION
Creativeworld 2024: Be there!
Be there from 27 to 30 January 2024 and experience the most important international trade fair for DIY. Creativeworld is held at the same time as Christmasworld and Ambiente. This creates new synergies as well as an unrivalled variety of consumer goods at one of the world's most modern exhibition centres.
Impressions 2023