Creativeworld continues to be at home in Halls 4.1 and 4.2. In Hall 4.0, visitors can find writing and drawing utensils, as well as school materials of every kind. In line with the creative theme, the synergistic effects between Paperworld and Creativeworld are particularly powerful there – and the walking distances for trade visitors short.

Exhibition hall plan for Creativeworld and Paperworld 2020
Hall allocation at Creativeworld
Restaurants, Snack & Café Bars, Markets
Looking for a place where you can have a little break from the hustle and bustle of the trade fair? On the exhibition grounds there is a selection of restaurants, markets, snack bars and café bars available.

Restaurants & Cafés
Cloakroom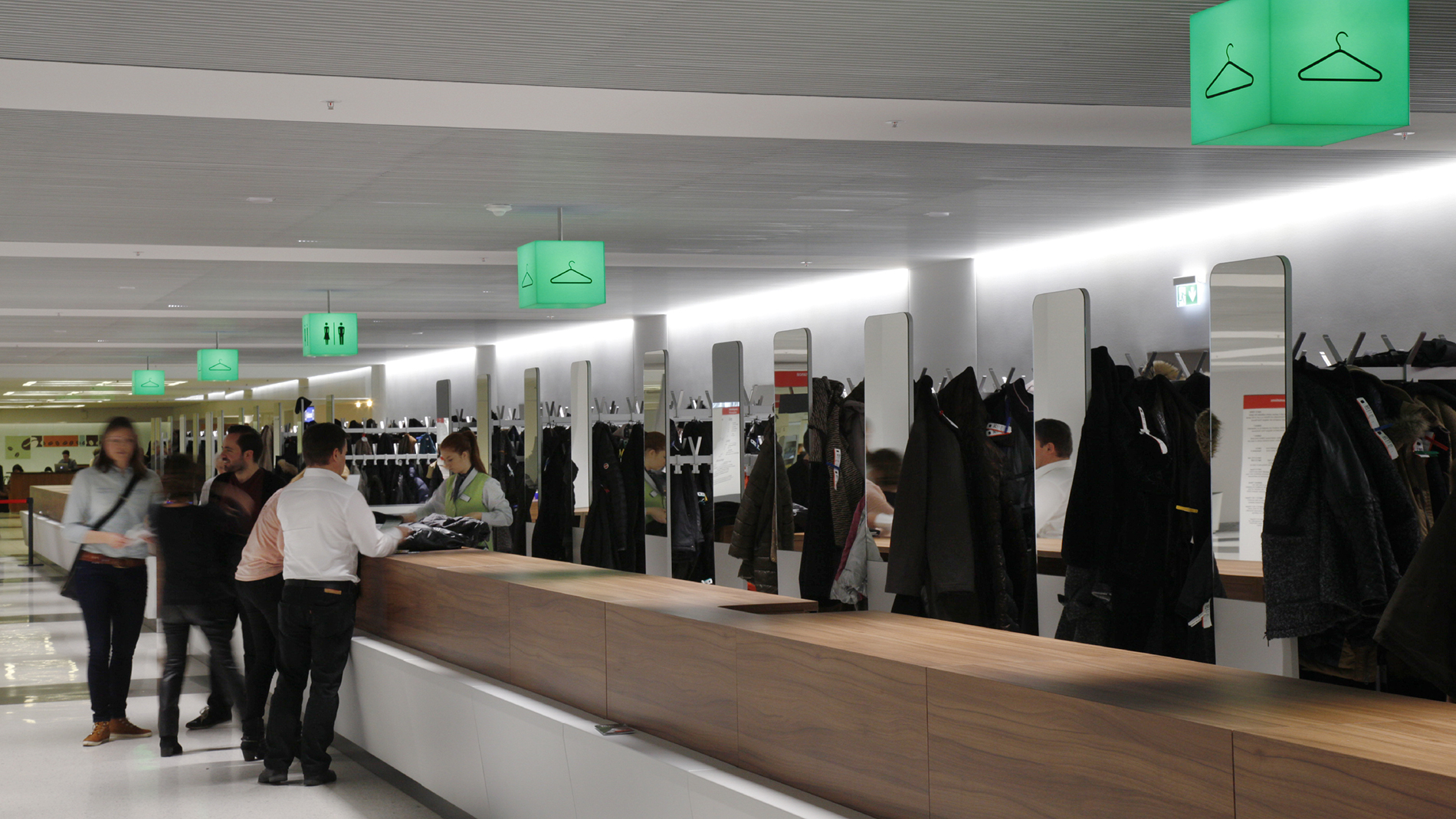 Cloakrooms are located at the main entrances to all halls, as well as the "Portalhaus", "City" and "Torhaus". The cloakrooms are open until 7 p.m. If you come later, you can obtain your garments from the central cloakroom. The central cloakroom is open until 9 p.m. Please follow the signs. There is a charge of EUR 2.00 for items of clothing/for pieces of luggage.
Prayer Room during Creativeworld
Catholic pastoral care
The Trade Fair Chaplaincy is offerd by the Catholic City Church of Frankfurt and is supported by the Diocese of Limburg. The church center is located in Torhaus level 4.
Muslim prayer room
During the trade fair opening hours you will find the Muslim prayer room in Hall 10.4.