Together with the trade magazine "Cutes & Friends", published by Chmielorz publishing house, Creativeworld is looking for the most creative products from the hobby and artists' supplies sector.

Pure creative innovation - that's what the Creative Impulse Award stands for, which Creativeworld offers in cooperation with Chmielorz Verlag and its trade magazine "Cutes & Friends". Exhibitors can enter products for hobby and artists' supplies, which are not more than two years old at the start of the fair. In addition, they should be distinguished either by a particularly innovative product performance, by a special complexity, variety or range of applications, by ergonomics, design or special environmental compatibility.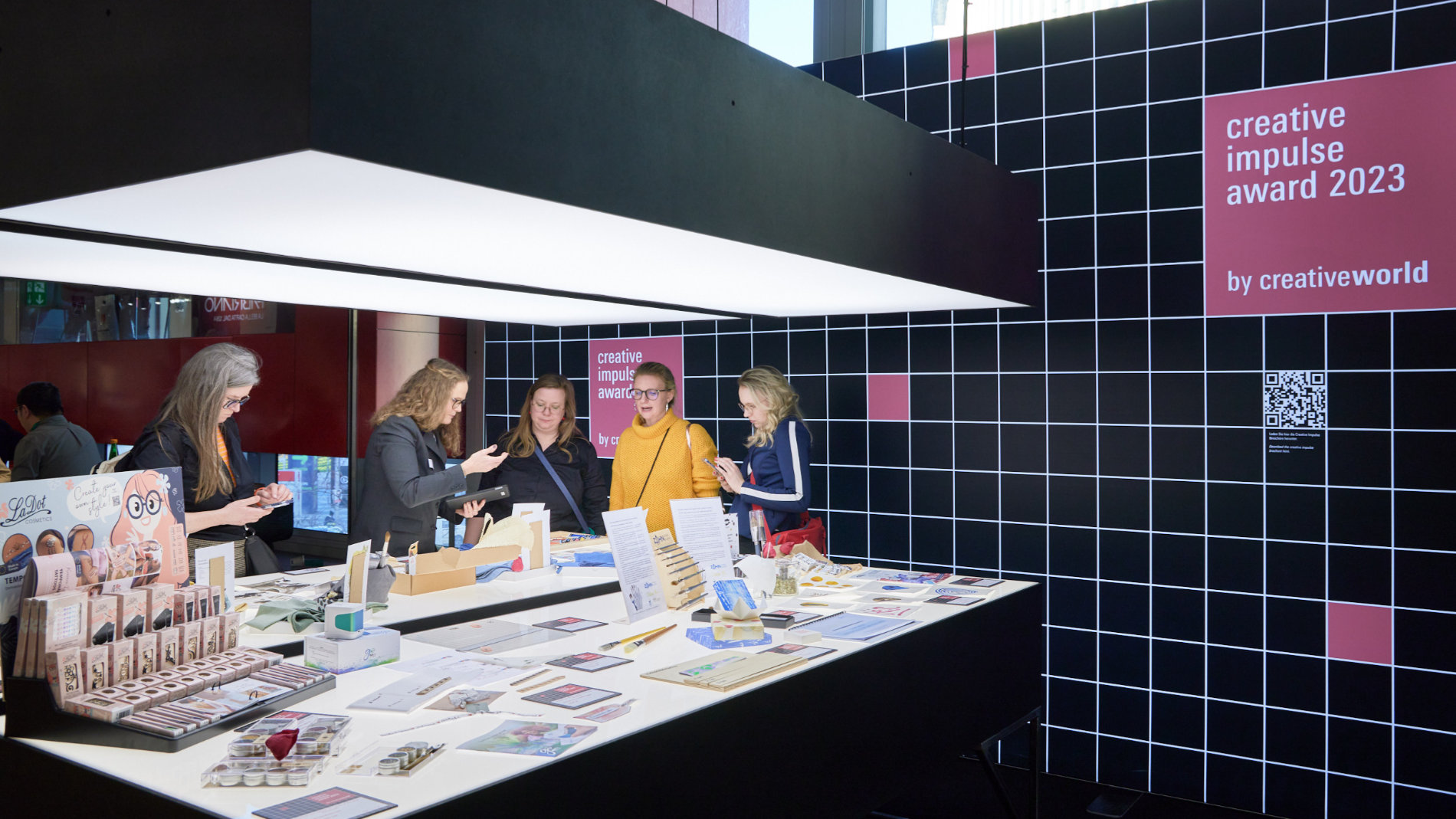 An independent jury of experts will review all submitted products and decide on the winners in the following categories:
Product of the year
Tool of the year
Kit of the year
Sustainable product of the year
Artist product of the year
Book of the year
Jury members
Silke Bosbach, Expert in Art & Design, Atelier Silke Bosbach

Martina Lammel, artist, author and presenter of the Creative Academy

Peter Nowotny, board of ART Creativ e.G.
Lisa Tihanyi, Blogger and DIY Content Creator (mein feenstaub)
Eva Olbrich, Director Creativeworld
Thomas Holland-Letz; Deputy Managing Director, Fachverband Werkzeugindustrie e. V.
Craig De Souza, De Souza & Co.