There is considerable activity in the creative sector at the moment, because, specifically at a time of increasing digitalisation, greater value is being placed on creativity. So that artistic creation with materials and colours, using our hands, provides a counter-balance to working at a computer. Everyone is talking about 'hygge', mindfulness and 'slowing down'; these things have become trends in society and creative craft work has a hugely important role to play in them. And, in the process, there is also an emphasis on moving away from mainstream products to individualisation.
Keeping it green: mini-gardening and jungle motifs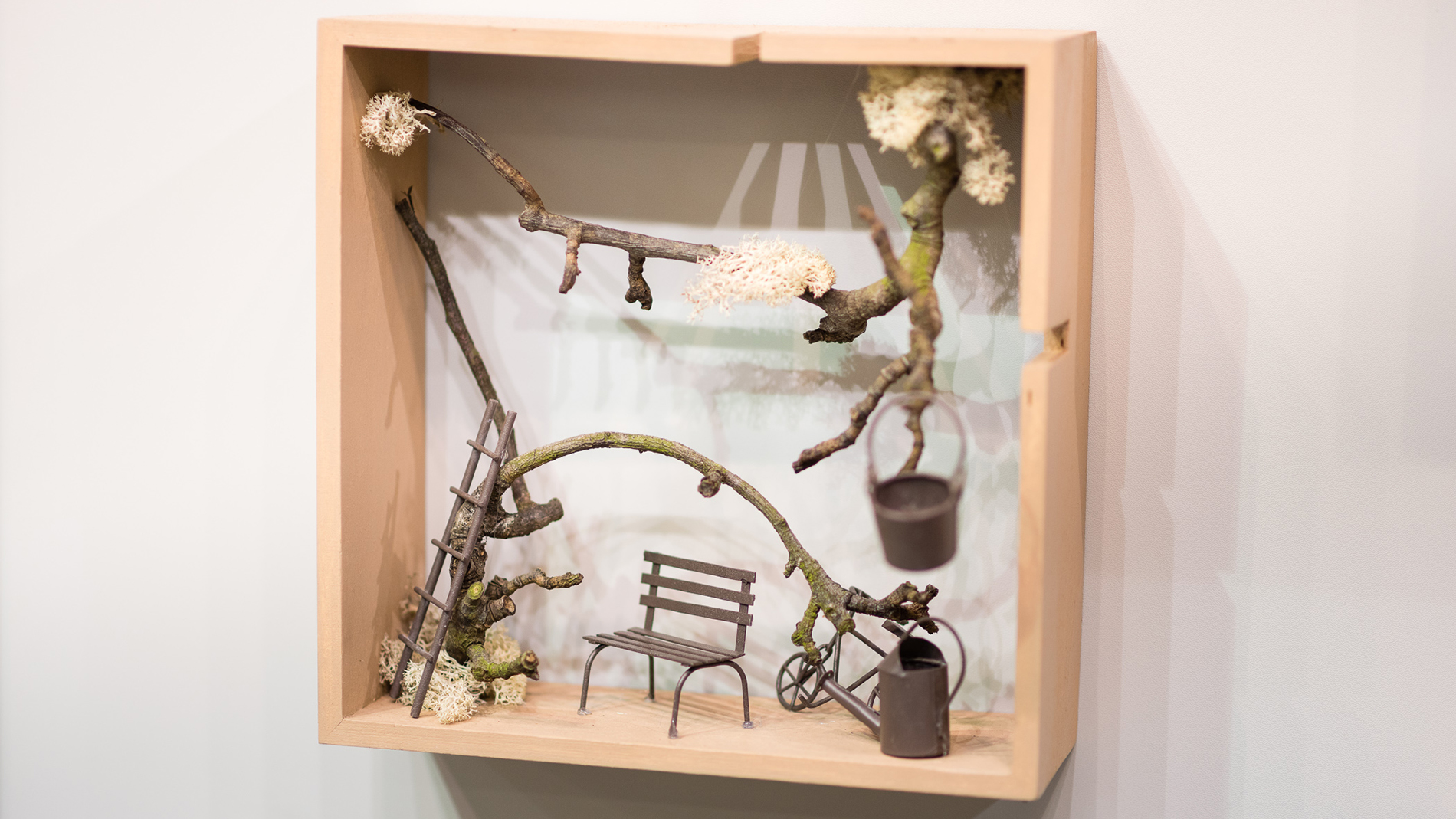 The current trend is for end-consumers to want to create a place of retreat in their home, something that is individual and has a cosy, 'hygge' feel. This, too, was in evidence at this year's Creativeworld. Chair coverings and wall-pictures were knitted with XXL yarns, mini-gardening and lovingly worked decorative objects were made from painted wood veneers, with stylish highlights provided by concrete or the very fashionable rusty look. In all this, it was the creation of mini-gardens that particularly caught the eye. Be it in large vases, on wooden trays or on a bed of moss as a spring-time decoration with Easter motifs or with a miniature watering can and rake, there is a really quite big trend for gardens as decorative objects.
"In the Trend Show, this year, we included, amongst other things, 'The Gardener' as a theme. It not only covers gardens, but also fits in well with the very popular jungle motifs," says, Claudia Herke, designer at the bora.herke.palmisano Trend Bureau, who identified the Creativeworld Trends and created the Trend Show on behalf of Messe Frankfurt. "There is a whole world of motifs to be found in plants, leaves, fruit, vegetables and insects, which offer a virtually endless choice of artistic possibilities for handicrafts, painting and embroidery." In the trend zone, the designers featured, for instance, beetles stamped onto high-quality paper, embossed leaf motifs or outlines of herbs and garden plants. For this trend, it is greens, a dark blue and gold that are the particularly popular colours.
Simple elegance or abstract use of colour: Hand Lettering and Street Art

Calligraphy is an art form that has been a major trend for some years now and it continues to be so. "Hand lettering continues to enjoy huge popularity. Whilst, in our everyday lives, we type almost everything at the keyboard or enter it into our smartphones, once again, more and more people are spending their time with calligraphy," says blogger Lisa Tihanyi. "There is now an ever-larger range of products on the market, which makes access to modern calligraphy easier. Hand lettering is not only for artists – it is something that all of us can learn, because it is more about fun than perfection. At the moment, there is a major trend for hand lettering combined with poster and water colours – I am convinced that hand lettering will remain in the frame for some considerable time to come!" A large number of exhibitors at Creativeworld presented further developments of calligraphy, some in the form of ceramic markers and fabric liners as well as pens suitable for decorating the walls in one's home.
When it comes to walls, Street Art is the hot topic in the sector. This is an art form that has managed to make the jump from the gutter to the museum and has now reached the sitting room. Graffiti behind the sofa, in the kitchen, on the garden or balcony wall are now the acme of style. Manufacturers exhibited the latest technologies in this area, where it is plain to see that both environmental and health aspects are playing an increasingly important part. So, for instance, the first refillable spray can was on display, together with products that promise minimal odour and can be used on all sorts and kinds of background surface.
Creativeworld
Creativeworld is the world's leading trade fair for the international hobby, handicrafts and artists' requisites sector. In 2018, a total of 336 exhibitors from 39 countries made presentations to 9,266 trade visitors. At Creativeworld, exhibitors show their latest products, techniques and materials for decorative crafts, graphic and artists' requisites, handicrafts, textile design and creative hobbies. And, as a trend and business platform, the trade fair is the first important venue of the business year. Creativeworld is the ideal order platform for the wholesale, retail and specialist trades, DIY markets, garden centres, the internet and mail-order trades. With its multi-faceted complementary programme of events, Creativeworld is a source of new ideas, inspiration and expert knowledge
Background information on Messe Frankfurt
Messe Frankfurt is the world's largest trade fair, congress and event organiser with its own exhibition grounds. With over 2,500 employees at some 30 locations, the company generates annual sales of around €661* million. Thanks to its far-reaching ties with the relevant sectors and to its international sales network, the Group looks after the business interests of its customers effectively. A comprehensive range of services – both onsite and online – ensures that customers worldwide enjoy consistently high quality and flexibility when planning, organising and running their events. The wide range of services includes renting exhibition grounds, trade fair construction and marketing, personnel and food services.
With its headquarters in Frankfurt am Main, the company is owned by the City of Frankfurt (60 percent) and the State of Hesse (40 percent). * preliminary figures for 2017
For more information, please visit our website at:
www.messefrankfurt.com  |  www.congressfrankfurt.de  |  www.festhalle.de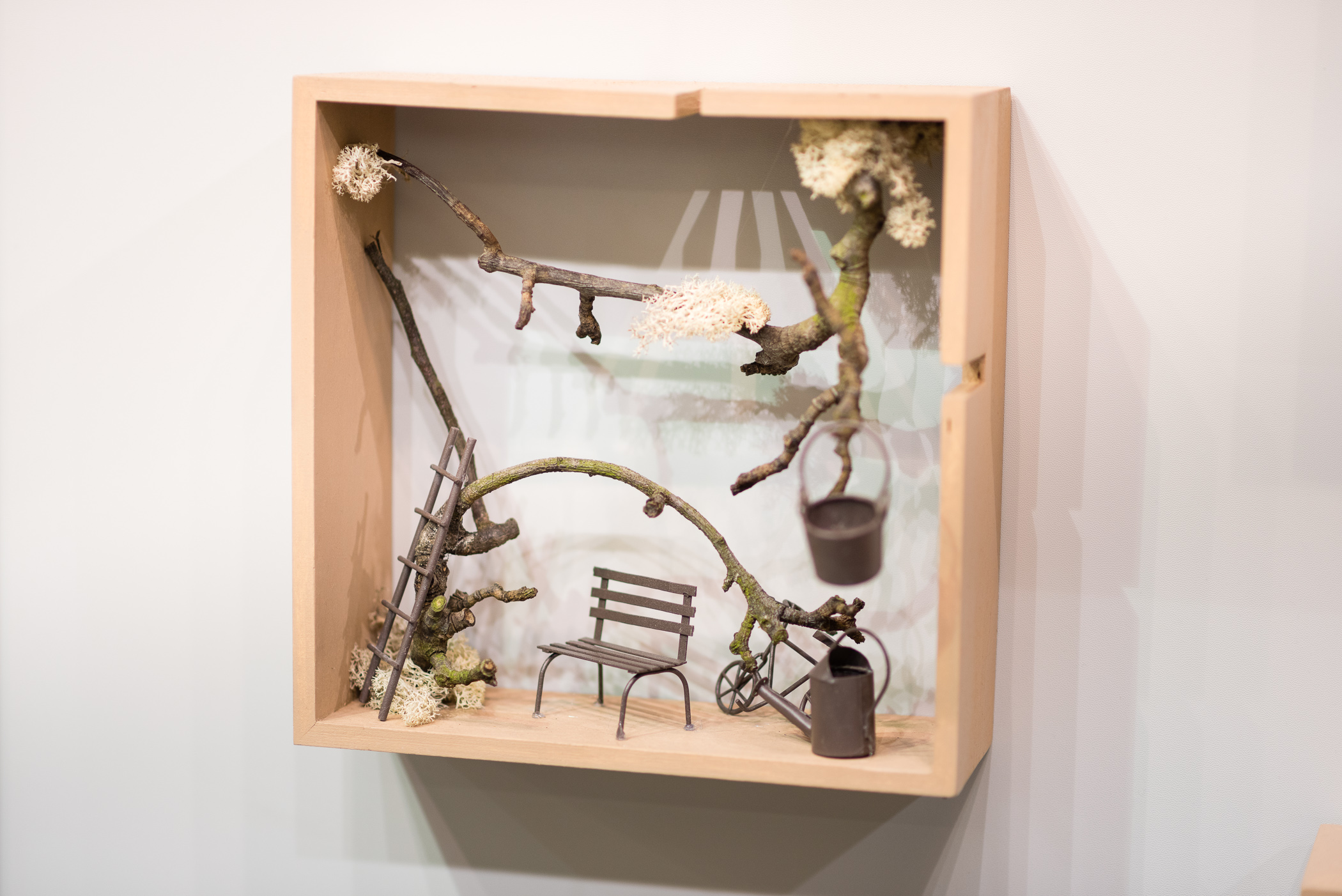 Delicately created miniature gardens provide one of the most popular leisure-time activities.
Hand lettering is constantly developing, with new materials for all kinds of background surface.
'The Gardener' trend provides jungle motifs at Creativeworld 2018.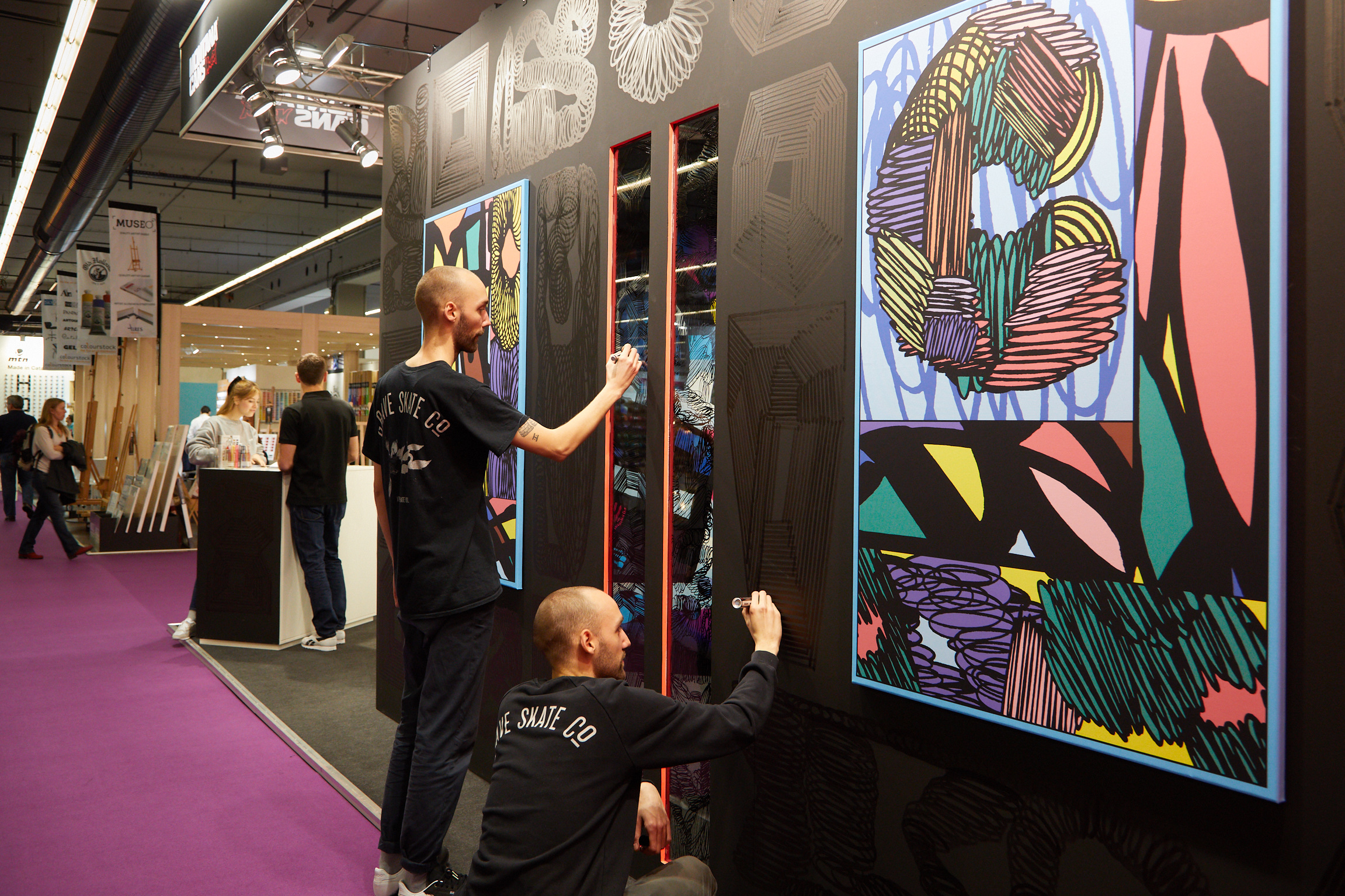 Street Art at Creativeworld; many manufacturers gave live demonstrations of their products.