As the major specialist trade fair for hobby, art and craft supplies, Creativeworld is all about creativity. More than 350 German and international manufacturers will be exhibiting their product ranges and offering demonstrations and hands-on promotions on their stands. And the creative centre of the event is the Creativeworld Academy. On all four days of the show, the Academy will showcase the new products on the market and highlight which creative techniques are most popular and which issues are preoccupying the sector. "The huge uptake of places in the workshops of the Creativeworld Academy says a great deal in favour our concept," observes Michael Reichhold, Director of Creativeworld at Messe Frankfurt Exhibition GmbH. "The 40 workstations that we are making available to our trade visitors free of charge are hotly contested and always fully booked. Moreover, those of our exhibitors who will be presenting their new products on the main stage really appreciate that too."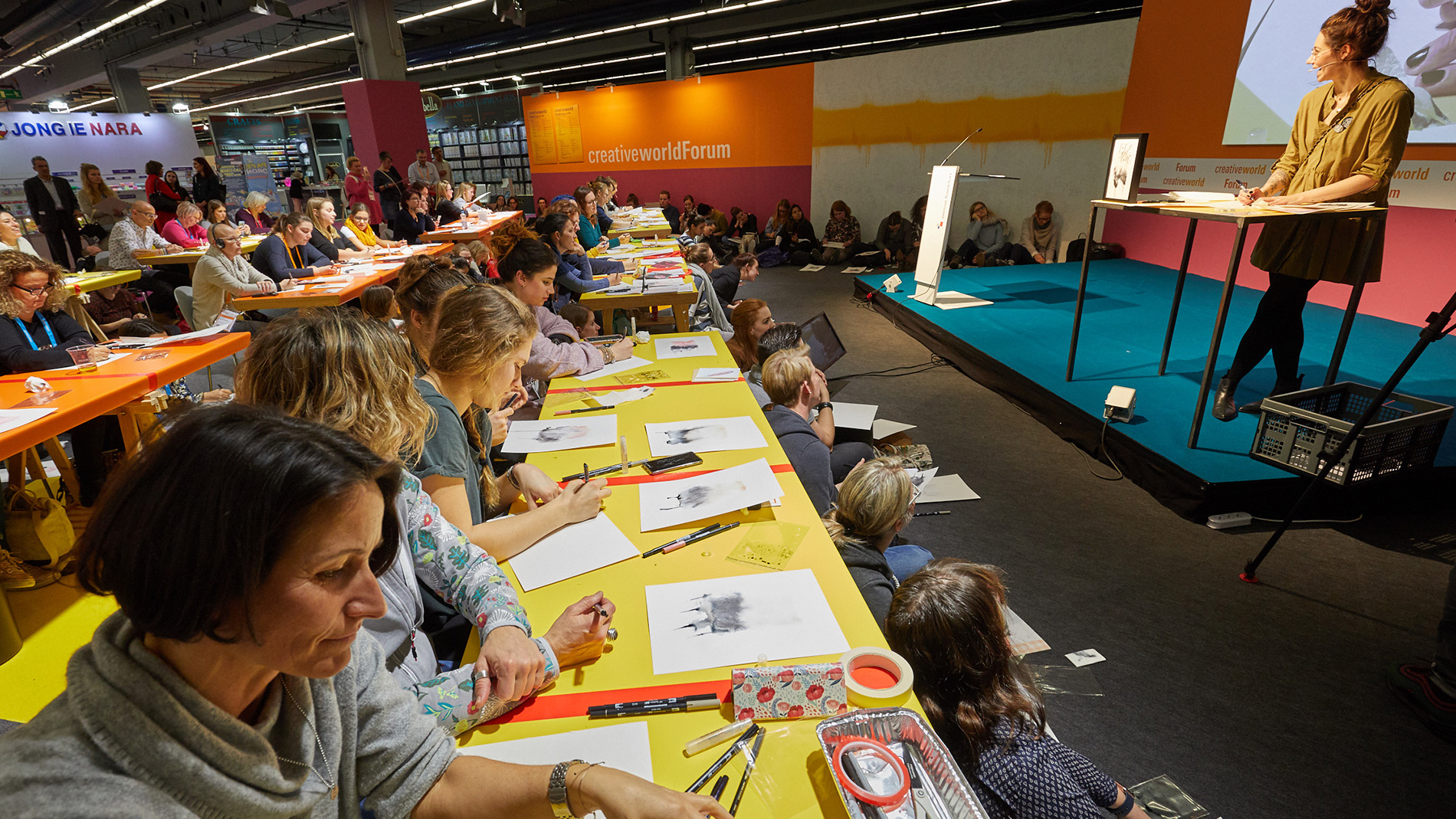 The list of participating companies reads like a Who's Who of the creative sector: Dremel, Botz, Cadence Art, Derivan, Frechverlag, Graine Creative, Jaccquard Products, Marabu, Rayher, Royal Talens, Tombow and many others will all be attending the Creativeworld Academy, to be held from 25 to 28 January 2020.
Tombow is a company that has been using the Academy for years to present their innovations. Julia Sommer, Director of Marketing at Tombow, says: "The Academy offers us the perfect opportunity to get into conversation with customers, wholesalers and retailers. Creative products thrive on being used and tried out. Together with the artists who work with us, we demonstrate inspiring examples of applications, together with suggestions for retail shops on how to present new products in exciting ways."
Workshops that range from water-colour to glass engraving and resin art
Designer and TV presenter Martina Lammel will guide people through the diverse programme: "In the Academy, trade visitors will not only have an opportunity to get to know the products from an objective point of view. It is not simply product information that is being communicated through the creative themes, but emotions as well. It is extremely valuable to be able to pass on one's own positive experiences to customers in one's shop. I am delighted by the dynamic atmosphere and the conversations that emerge during the demonstrations. The participants' direct feedback is unbelievably valuable for the further development of the products." In conjunction with Marabu, Martina Lammel will be offering her own workshop, with drawings that make objects look as though they are floating on air. Participants will learn how to create 3D tricks themselves and create effective shading with a pencil.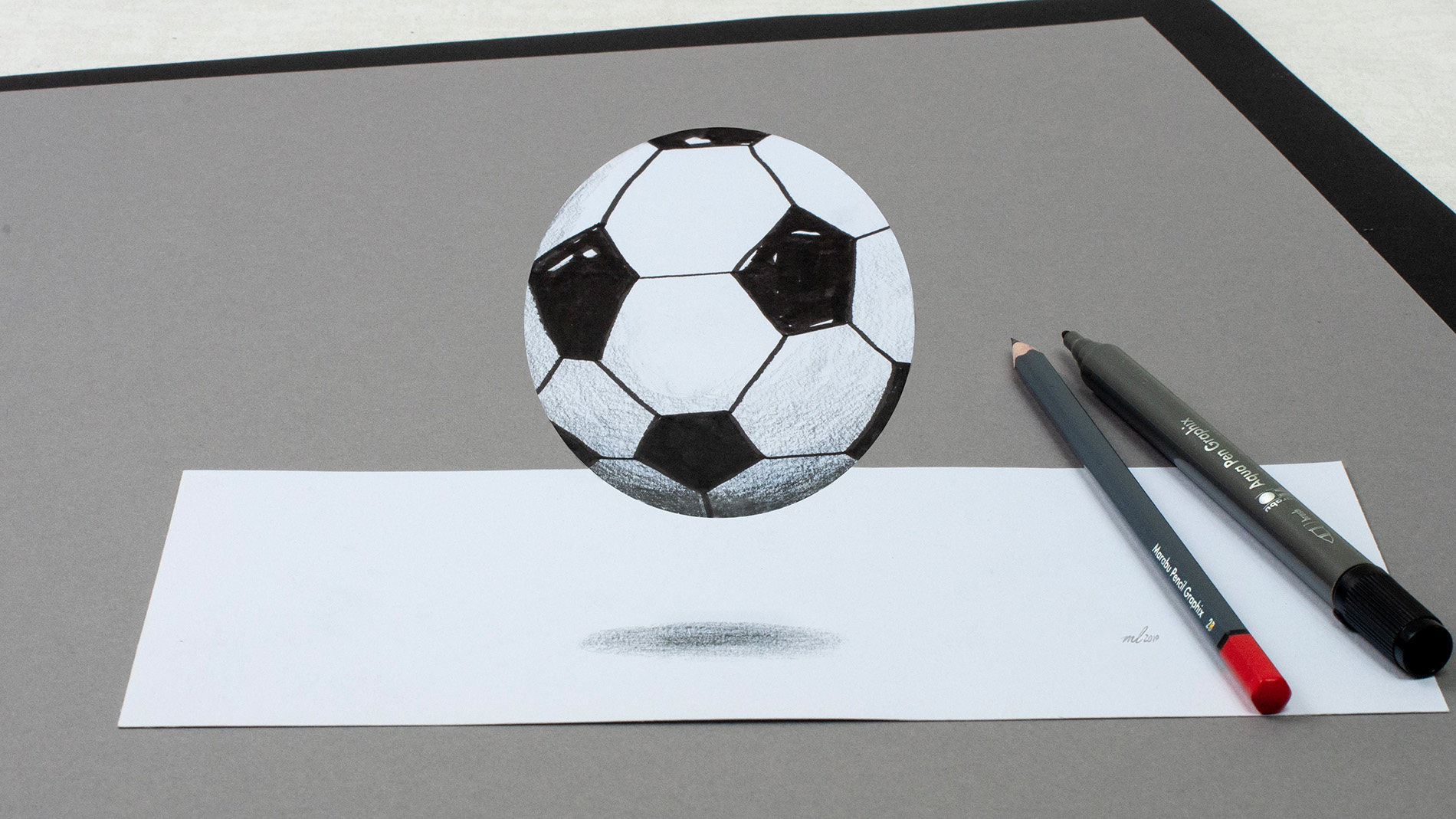 Another highlight is the Royal Talens workshop entitled 'Watercolour Floral with Frau Hölle'. This deals with creating floral patterns in watercolour. The twelve water colours in the 'Van Gogh - Frau Hölle Floral Pocket Box' and the round brush are the ideal starter pack to begin painting in water colours and are particularly suitable for loose floral patterns.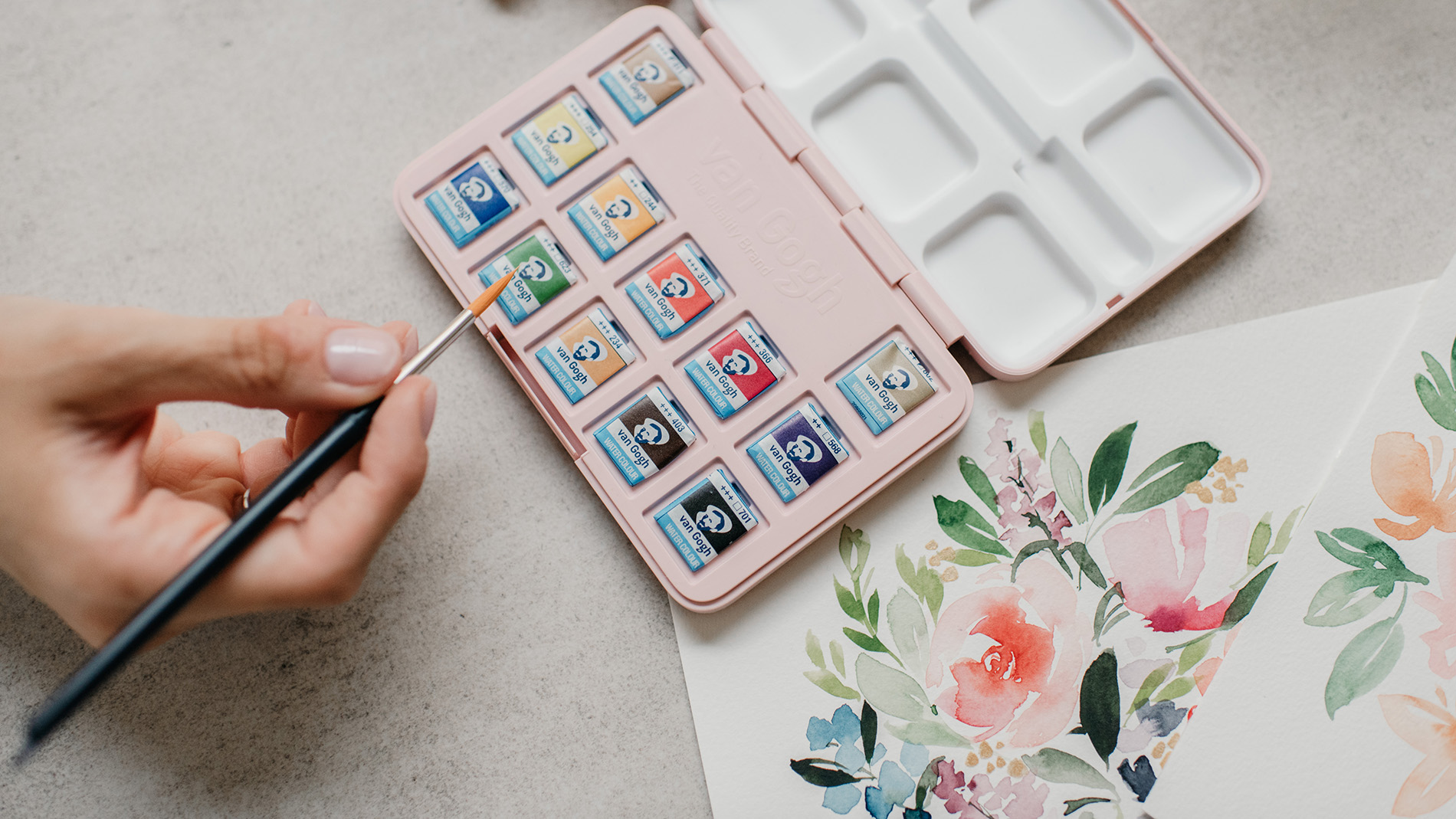 'Gingered Things' blogger Dani will be demonstrating the Dremel Lite from Dremel, part of the Bosch Group. There are also plans for a glass-engraving workshop using this handy, multi-functional piece of kit. Resin art also promises to be a fascinating topic. Artist Stefanie Etter, together with Aram Friedrich from Eli-Chem, will be offering an introduction to working with casting resins and will suggest a number of different areas where they can be used. Whilst Aram Friedrich will explain how resin tables (river tables) are made, Stefanie Etter will work with participants and demonstrate how tiny pieces of wood can be cast into a pre-formed mould.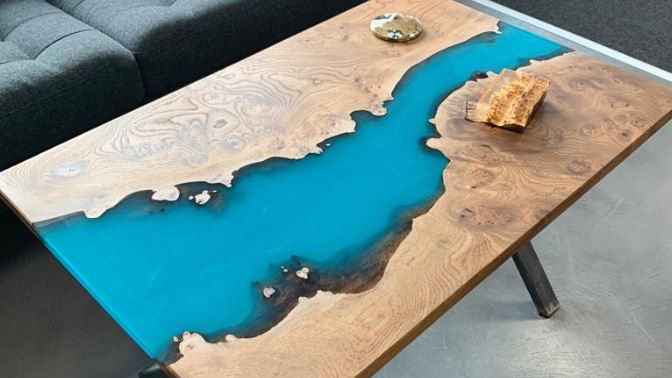 Carlos Lorente, CEO of the Style Scout Graffiti Academy and Curator of the 'Urban Art Lab: Education' conceptual display area (Hall 4.2 D11), will give a talk, aimed at specialist retailers, on 'Street Art and Graffiti'. Lorente will suggest to participants lots of possible ways of presenting Urban Art in a specialist retail shop and will provide a crash course on appropriate tools and techniques.
The complete Workshop Programme can be found in the Events Calendar at:  creativeworld.messefrankfurt.com/eventkalender.
The next Creativeworld will take place from 25 to 28 January 2020.
Keep up to date with the Creativeworld Blog:
You will find further information, together with illustrative images and video material at:
creativeworld.messefrankfurt.com/press
creativeworld.messefrankfurt.com
You can also follow us on Facebook: www.facebook.com/creativeworld.frankfurt


Creativeworld
Creativeworld is the world's leading trade fair for the international hobby, handicrafts and artists' requisites sector. In 2019, a total of 362 exhibitors from 44 countries made presentations to 9,152 trade visitors. At Creativeworld, exhibitors show their latest products, techniques and materials for decorative crafts, graphic and artists' requisites, handicrafts, textile design and creative hobbies. And, as a trend and business platform, the trade fair is the first important venue of the business year. Creativeworld is the ideal order platform for the wholesale, retail and specialist trades, DIY markets, garden centres, the internet and mail-order trades. With its multi-faceted complementary programme of events, Creativeworld is a source of new ideas, inspiration and expert knowledge
Conzoom Solutions – the platform for retailers
Conzoom Solutions is a knowledge platform that offers the consumer goods industry a wide range of studies, trend presentations, workshops and guidelines for the point of sale. It provides a complete overview of Messe Frankfurt's international portfolio in the consumer goods sector – bundling a wide range of information for retailers. www.conzoom.solutions
Background information on Messe Frankfurt
Messe Frankfurt is the world's largest trade fair, congress and event organiser with its own exhibition grounds. With more than 2,600* employees at 30 locations, the company generates annual sales of some €733* million. We have close ties with our industry sectors and serve our customers' business interests efficiently within the framework of our Fairs & Events, Locations and Services business fields. One of the Group's key USPs is its closely knit global sales network, which extends throughout the world. Our comprehensive range of services – both onsite and online – ensures that customers worldwide enjoy consistently high quality and flexibility when planning, organising and running their events. The wide range of services includes renting exhibition grounds, trade fair construction and marketing, personnel and food services. Headquartered in Frankfurt am Main, the company is owned by the City of Frankfurt (60 percent) and the State of Hesse (40 percent).