The anniversary edition of the Creative Impulse Award was opened by Julia Uherek, group show director for consumer goods at Messe Frankfurt Exhibition GmbH. She highlighted the excellent cooperation with their partners, publishers bit-Verlag, who have been on board from the very beginning with the editors of HobbyArt. In addition, she emphasised the importance of the creative award for the entire sector and praised the engagement of the manufacturers: "15 years ago, we launched the Creative Impulse Award, a prize that particularly demonstrates the innovative strength of the sector. With our award, we provide a unique platform for international innovations and reward manufacturers' product developments." Following the opening words, Siegfried Elsaß, publishing director at bit-Verlag, highlighted the special significance of the Creative Impulse Award. In addition, thanks were extended to the expert jury, who are responsible for awarding the coveted prize.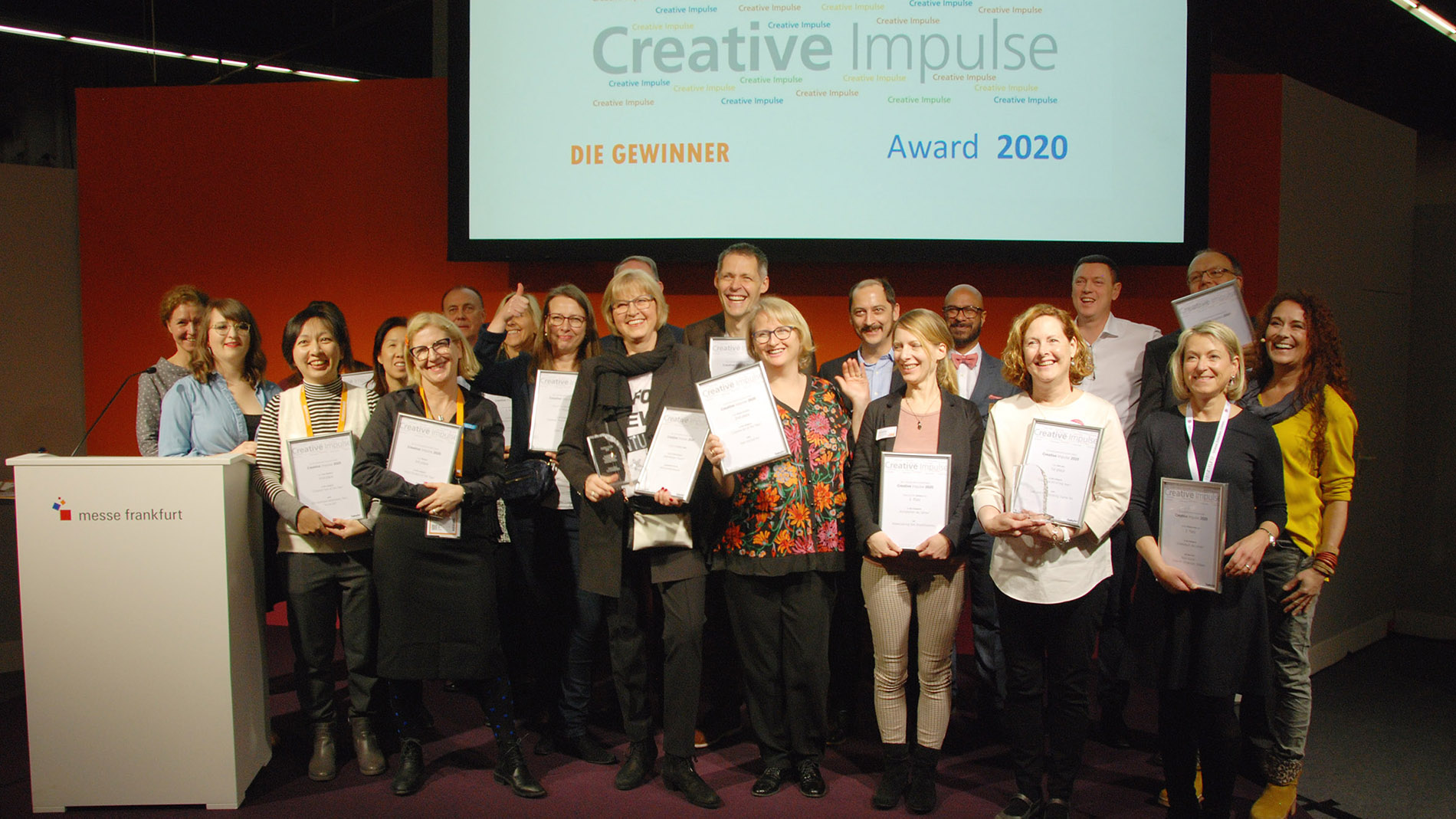 Jury meeting at the beginning of the year
How better for sector experts to begin the year than with 58 creative product innovations? And so, on 3 January, the expert jury met in Frankfurt am Main, in order to determine the winners in the six categories. Thomas Holland-Letz, Deputy Director of the Association of German Tool Manufacturers (Fachverband Werkzeugindustrie e. V.) and paint brush expert was there for the first time. The new category, 'Artistic Product of the Year', was particularly interesting for him. "I'm very pleased to be a part of this jury and I'm very excited about the products. I am an engineer by background, so I'll perhaps be looking at the submissions from a different angle." The different specialisms of the jury members ensure that all aspects of the products are considered: functionality, quality, marketability, creativity, and of course, whether they are really innovations.
Thus, designer and TV presenter Martina Lammel praised the product developments of several companies: "As an artist, I am in close contact with the companies and I give feedback on the products.  This means that I invite manufacturers into my studio and show them what requirements I have in terms of tools and materials. We then develop together ideas about how these can be realised." This was also confirmed by Silke Bosbach, of Atelier Silke Bosbach: "Some manufacturers listen very carefully to us creatives and cater for our wishes and needs.  This is something I'll also be rewarding when making my assessments."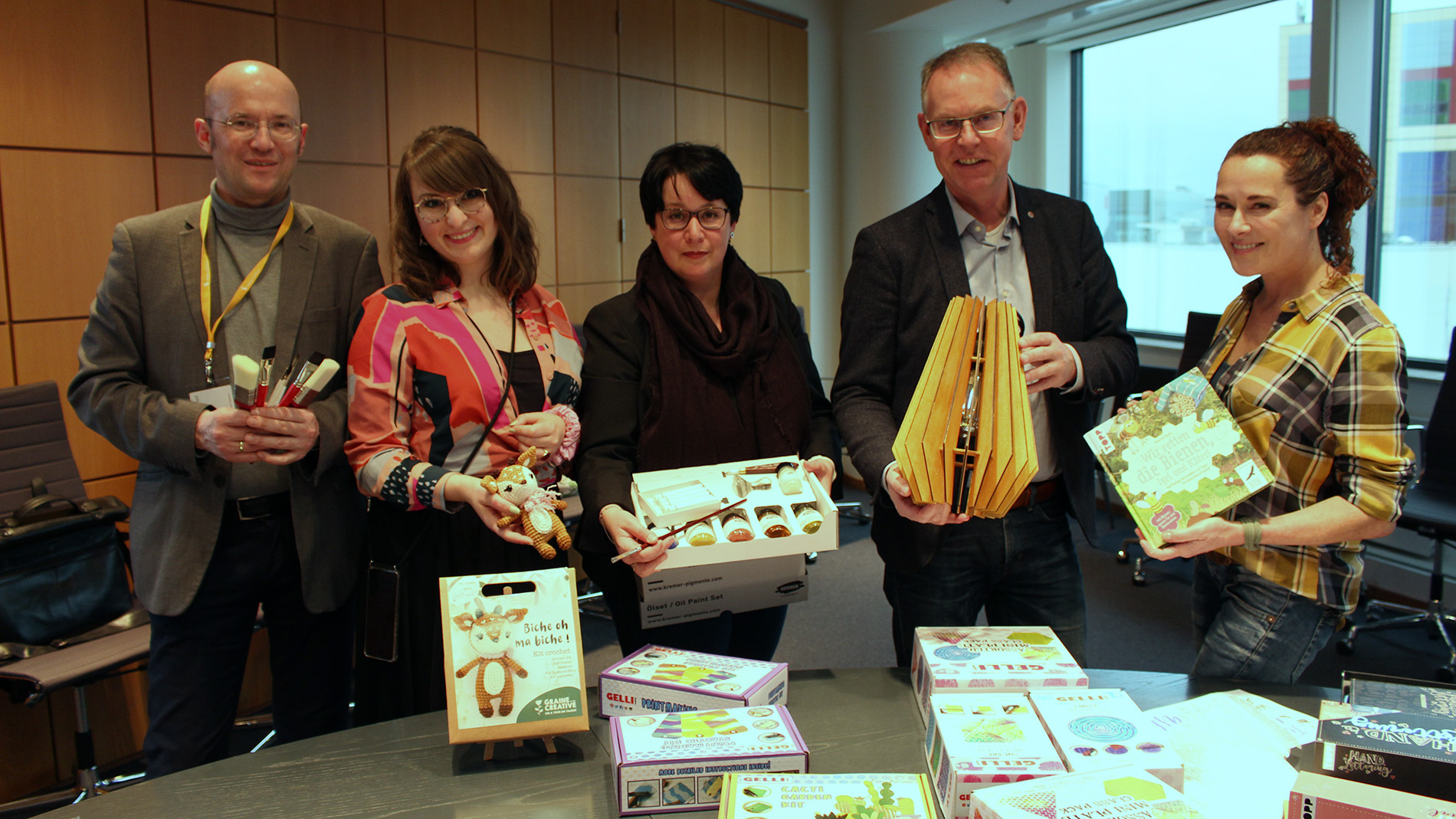 The top-ranking adjudicating panel of sector experts from retail, industry and the media for 2020 is made up as follows:
Silke Bosbach, from the Atelier Silke Bosbach - studio for contemporary textile arts
Thomas Holland-Letz, Deputy Director of the Association of German Tool Manufacturers and paint brush specialist
Martina Lammel, designer and TV presenter www.MartinaLammel.de
Peter Nowotny, Executive Board, ART Creativ eG
Katharina Pasternak, blogger: www.leelahloves.de
Lisa Tihanyi, creative blogger: www.meinfeenstaub.com
Michael Reichhold, Director of Creativeworld
Craig de Souza, Executive Director AFCI.UK
Here are the 2020 winners:
Award category: Creative Product of the Year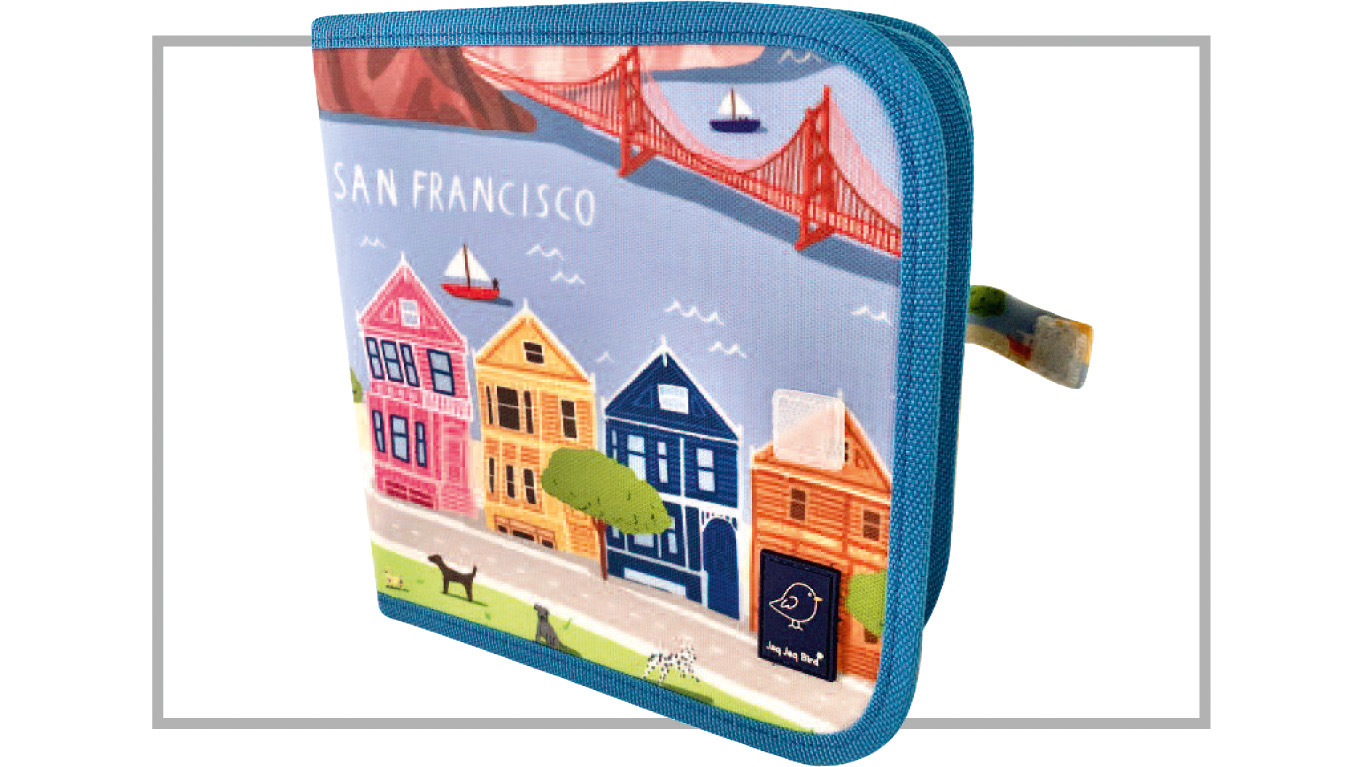 1st place: Le Petit Bleu 'Cities of Wonders'
2nd place: Aladine 'IZINK Diamond'
3rd place: efco 'IZINK nature'
The jury were very impressed by 'Cities of Wonders' from Le Petit Bleu. The little colouring book for children combines colouring with learning. Its compact format and practical layout make it perfect for use on the go. The reusable colouring book is appealing because of its attractive appearance and high-quality workmanship.  Because it is reusable, there is no paper waste, and it meets the requirement for sustainability.
Award category: Creative Tool of the Year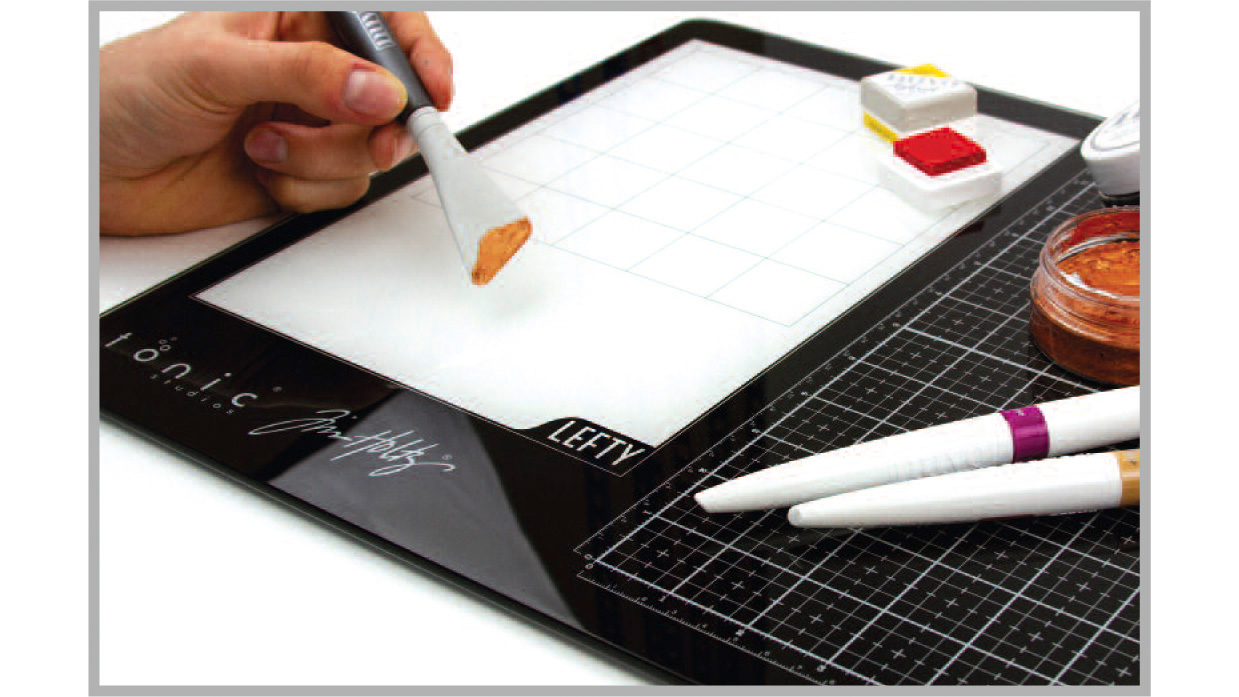 Here there were only two winners this year. Even though there were many high-quality products in this category, only two of them were able to impress with regard to the assessment criterion of innovation.
1st place: Tonic Studios 'Left-handed Glass Media Mat' by Tim Holtz
2nd place: Four Brothers 'DIY stud applicator - to-go kit'
The mobile media mat from Tonic Studios can be used for a wide range of creative techniques. Its stylish appearance and superior quality impressed the jury. The mat provides practical grid markings and different work surfaces and, in addition, it is suitable for left-handers.
Award category: Creative Kit of the Year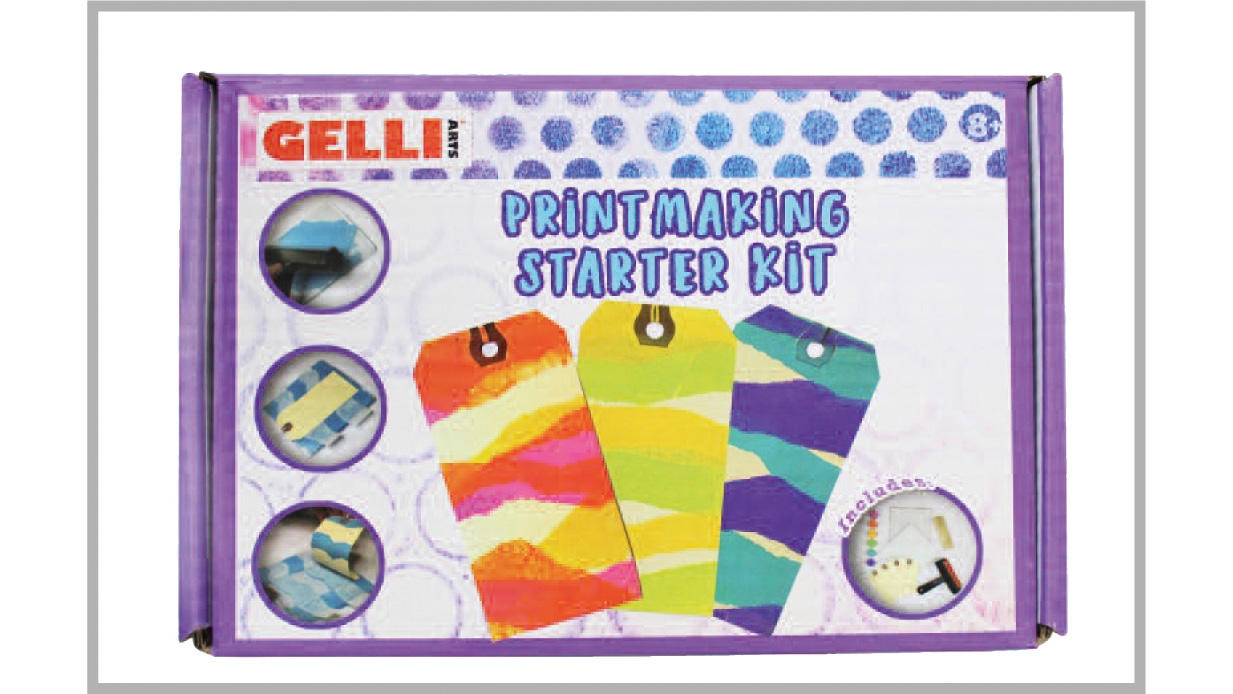 1st place: Gelli Arts 'Gelli Arts Printmaking Starter Kit'
2nd place: Graine Creative 'Doe Crochet Kit'
3rd place: Tombow 'Watercolouring Sets Floral/Greenery'
The jury chose the complete kit from Gelli as the winner, because here for the first time gelatin printing is being offered as a practical starter kit for beginners. With this kit, the manufacturers of gel printing plates have created the perfect start to learning printing techniques. In addition, the idea of a complete kit was 100% achieved.
Award category: Creative Book of the Year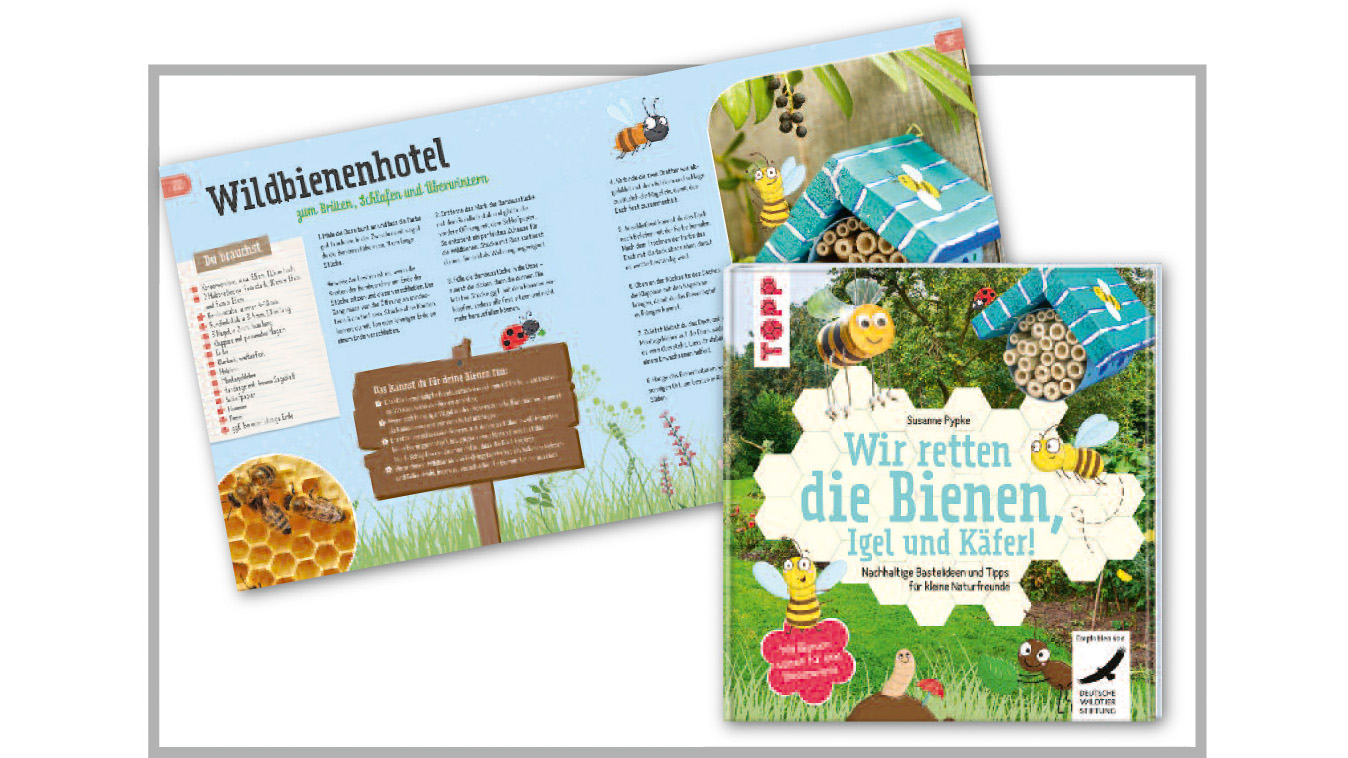 1st place: frechverlag 'We're saving the bees, hedgehogs and beetles!' (Wir retten die Bienen, Igel und Käfer!)
2nd place: Stefanie Etter resin art 'Resin Art – Learn. Discover. Experience' (Resin Kunst – Erfahren. Entdecken. Erleben)
3rd place: frechverlag 'Ms Annika and her little paper lady' (Frau Annika und ihr Papierfräulein)
The book 'We're saving the bees, hedgehogs and beetles!' raises young nature lovers' awareness of the subject. The idea of sustainability is realised with great instructions and new craft ideas. In addition to the creativity aspect, a lot of knowledge about different aspects of nature conservation is also conveyed.
Award category: Artistic Product of the Year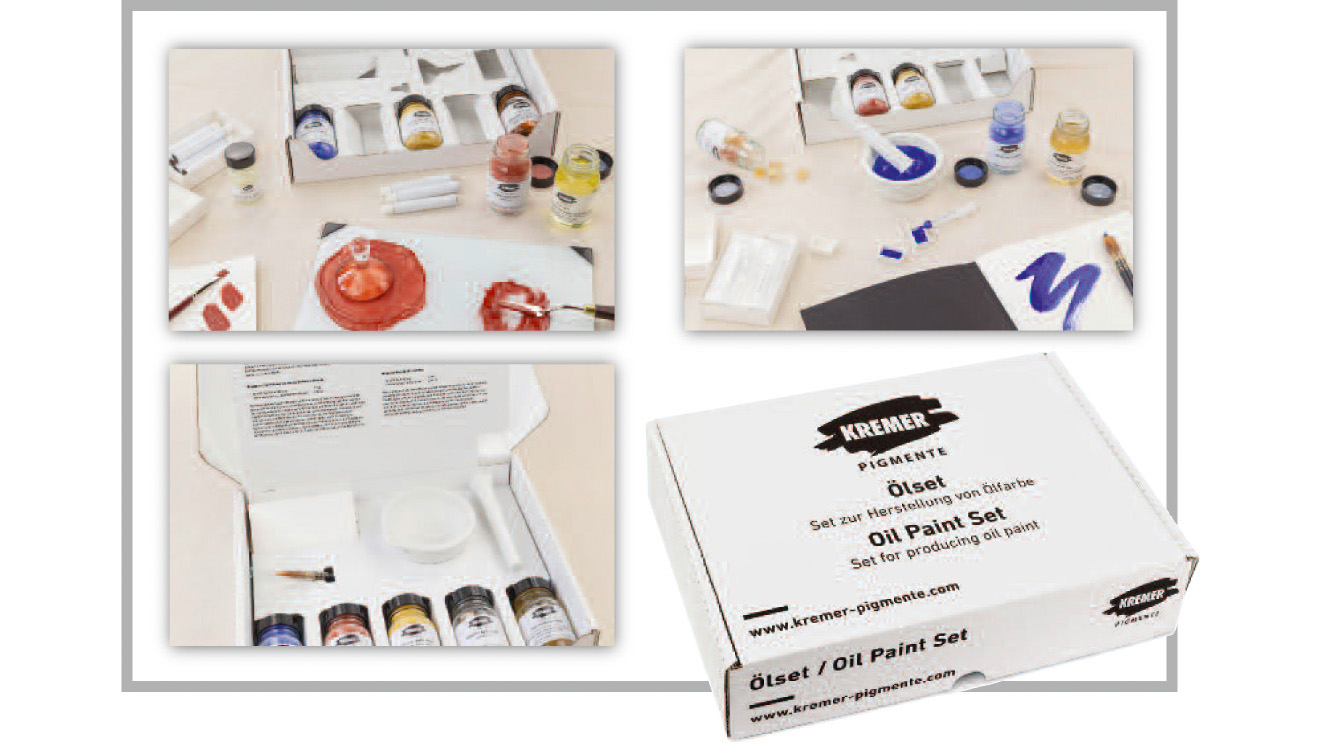 1st place: Kremer Pigmente 'Kremer Pigments Watercolour and Oil Paint Sets'
2nd place: da Vinci 'Loose Watercolour Floral Sets'
3rd place: Derivan 'Painting Sets – Colours of the World'
For the first time, there was an award in the category 'Artistic Product of the Year', and the jury had a large number of innovative products to choose from. They decided on the watercolour and oil paint sets from Kremer Pigments, because they can be used to produce your own colours in your studio at home. The sets are very appealing because of their plain packaging and high-quality contents. Producing your own colour conveys a lot of knowledge and a feel for the materials.
Special award: Sustainable Product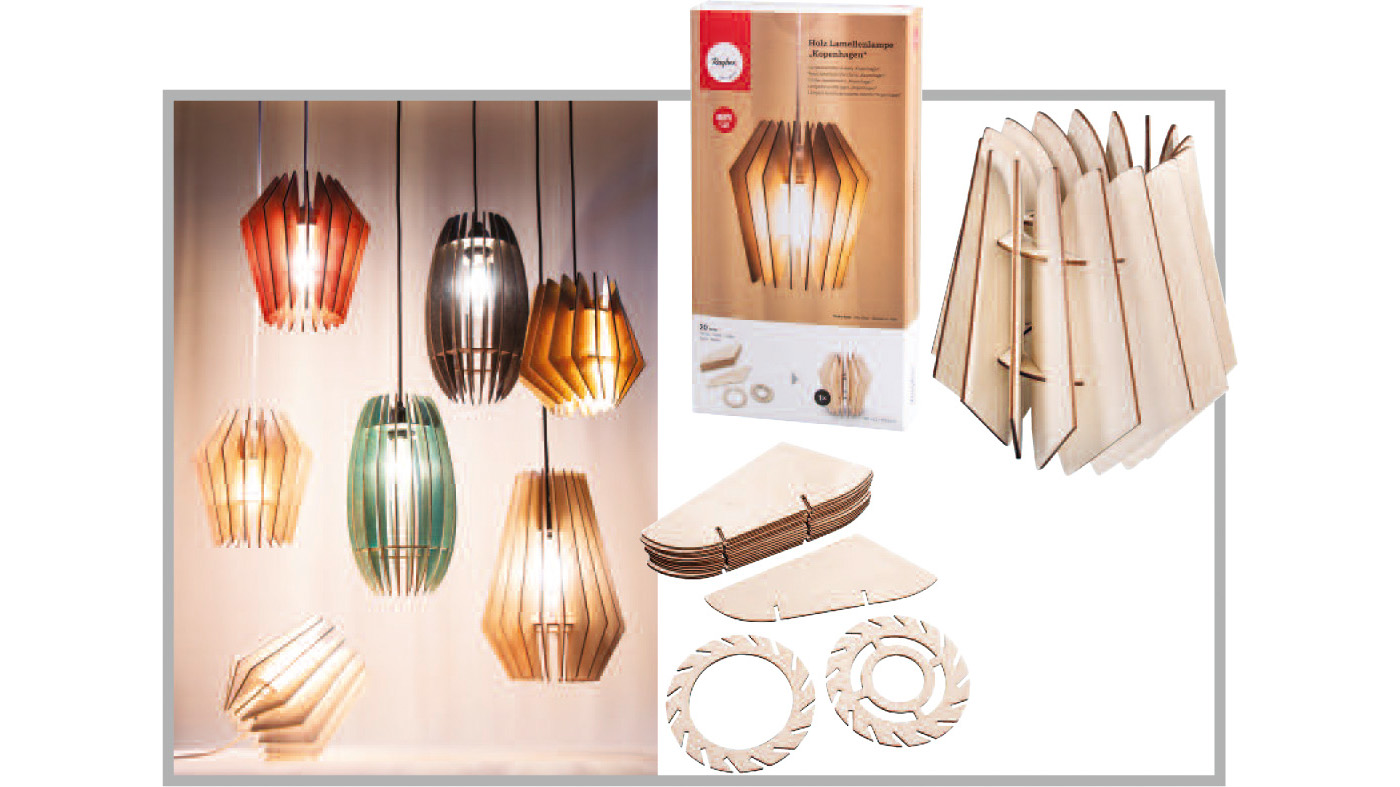 This goes to the company Rayher Hobby for their slatted wood lamps.
The slatted wood lamps are manufactured in-house from FSC-certified wood. The packaging is made out of cardboard, dispensing completely with plastic materials. As a company, Rayher places great importance on sustainability: their catalogues, for example, are produced in a climate-neutral way, and company-owned land is planted as meadows for bees. More than 210,000 bees from seven colonies now busily collect nectar in the name and on behalf of Rayher. A part of the energy demand is covered by the photovoltaic system. It's this total ecological engagement that merits an award.
The winning products and all other entries will be shown at Creativeworld in Hall 4.2, stand F45/46, until 28 January.
About the Creative Impulse Award
The 'Creative Impulse Award' for innovation was launched in 2006. It is a collaboration at Creativeworld between Messe Frankfurt Exhibition GmbH and the HobbyArt trade magazine. Companies from the creative sector and those with products and offers for the sector can apply for the innovation award. The winners are chosen by an independent expert jury. All winners receive a certificate and a logo that can be used for promotional purposes. In addition, the first-placed entrant in each category is presented with a glass trophy.
The next Creativeworld will take place from 30 January to 2 February 2021.
We will post information about all the winners in the course of the year on our Creativeworld blog: www.creativeworld-blog.com
You can find further information, as well as photographic and video material at:
You can also follow us on Facebook: www.facebook.com/creativeworld.frankfurt
Creativeworld
Creativeworld is the world's leading trade fair for the international hobby, handicrafts and artists' requisites sector. In 2019, a total of 362 exhibitors from 44 countries made presentations to 9,152 trade visitors. At Creativeworld, exhibitors show their latest products, techniques and materials for decorative crafts, graphic and artists' requisites, handicrafts, textile design and creative hobbies. And, as a trend and business platform, the trade fair is the first important venue of the business year. Creativeworld is the ideal order platform for the wholesale, retail and specialist trades, DIY markets, garden centres, the internet and mail-order trades. With its multi-faceted complementary programme of events, Creativeworld is a source of new ideas, inspiration and expert knowledge
Conzoom Solutions – the platform for retailers
Conzoom Solutions is a knowledge platform that offers the consumer goods industry a wide range of studies, trend presentations, workshops and guidelines for the point of sale. It provides a complete overview of Messe Frankfurt's international portfolio in the consumer goods sector – bundling a wide range of information for retailers. www.conzoom.solutions
Background information on Messe Frankfurt
Messe Frankfurt is the world's largest trade fair, congress and event organiser with its own exhibition grounds. With more than 2,600* employees at 30 locations, the company generates annual sales of around €733* million. We have close ties with our industry sectors and serve our customers' business interests efficiently within the framework of our Fairs & Events, Locations and Services business fields. One of the Group's key USPs is its closely knit global sales network, which extends throughout the world. Our comprehensive range of services – both onsite and online – ensures that customers worldwide enjoy consistently high quality and flexibility when planning, organising and running their events. The wide range of services includes renting exhibition grounds, trade fair construction and marketing, personnel and food services. Headquartered in Frankfurt am Main, the company is owned by the City of Frankfurt (60 percent) and the State of Hesse (40 percent).
For more information, please visit our website at: www.messefrankfurt.com
* provisional figures 2019