Creativeworld unites the most important DIY industry manufacturers from all over the world. Read the facts and figures on Creativeworld here and find out about the world's largest trade fair for hobby, crafts and artists' requisites.
Creativeworld 2019 figures

In 2019, a total of 362 companies presented their new products, techniques and materials in Halls 4.1 and 4.2 of Frankfurt Fair and Exhibition Centre while 9,152 visitors filled the fully booked-up exhibition halls with life.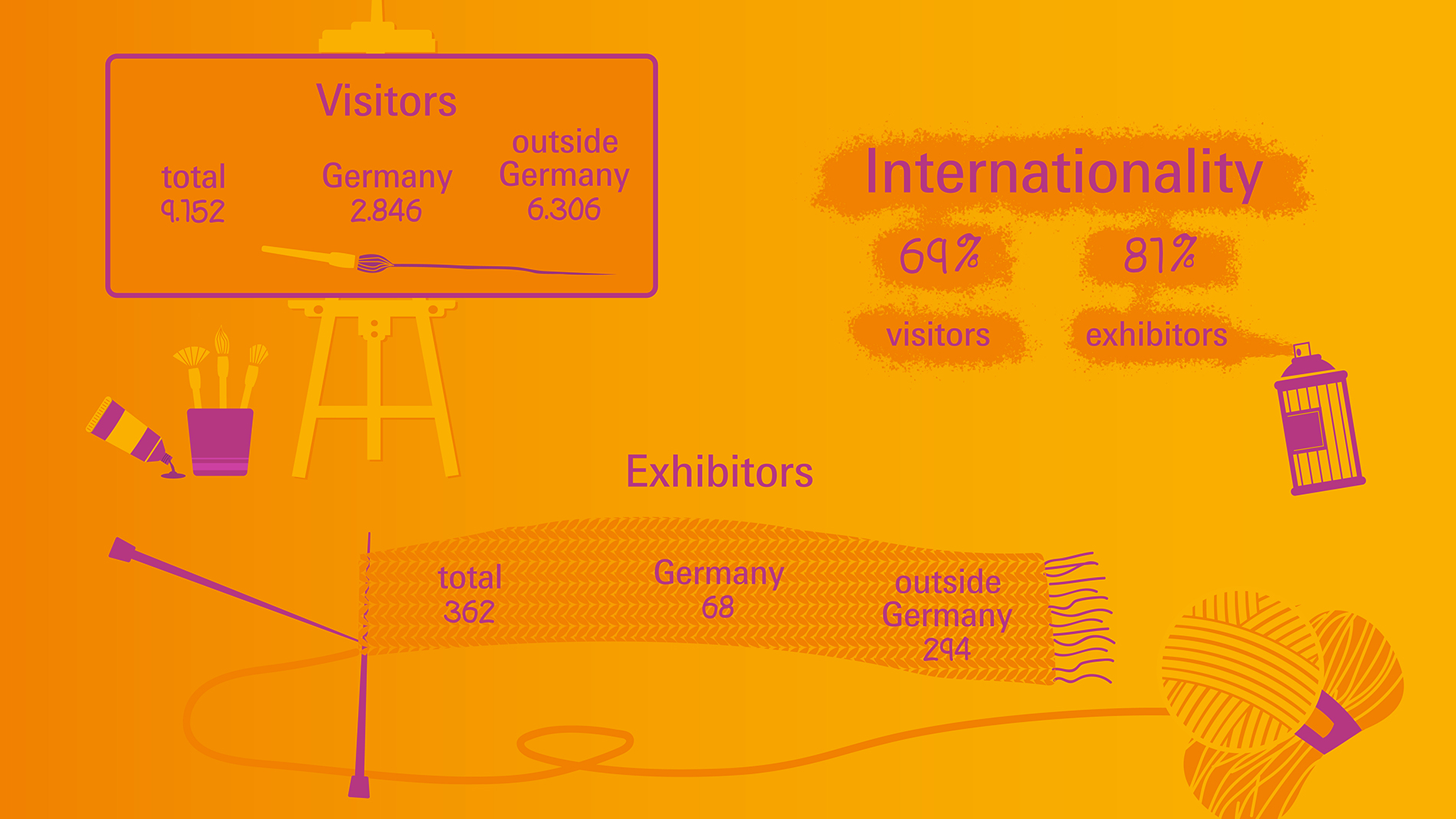 Creativeworld's product groups
The product diversity at Creativeworld is huge, ranging from every conceivable material and tool for painting, handicrafts, gluing, sewing, modelling, kneading clay, adorning, decorating to high-quality papers and paints, easels, brushes and graphic accessories
Hobby and handicrafts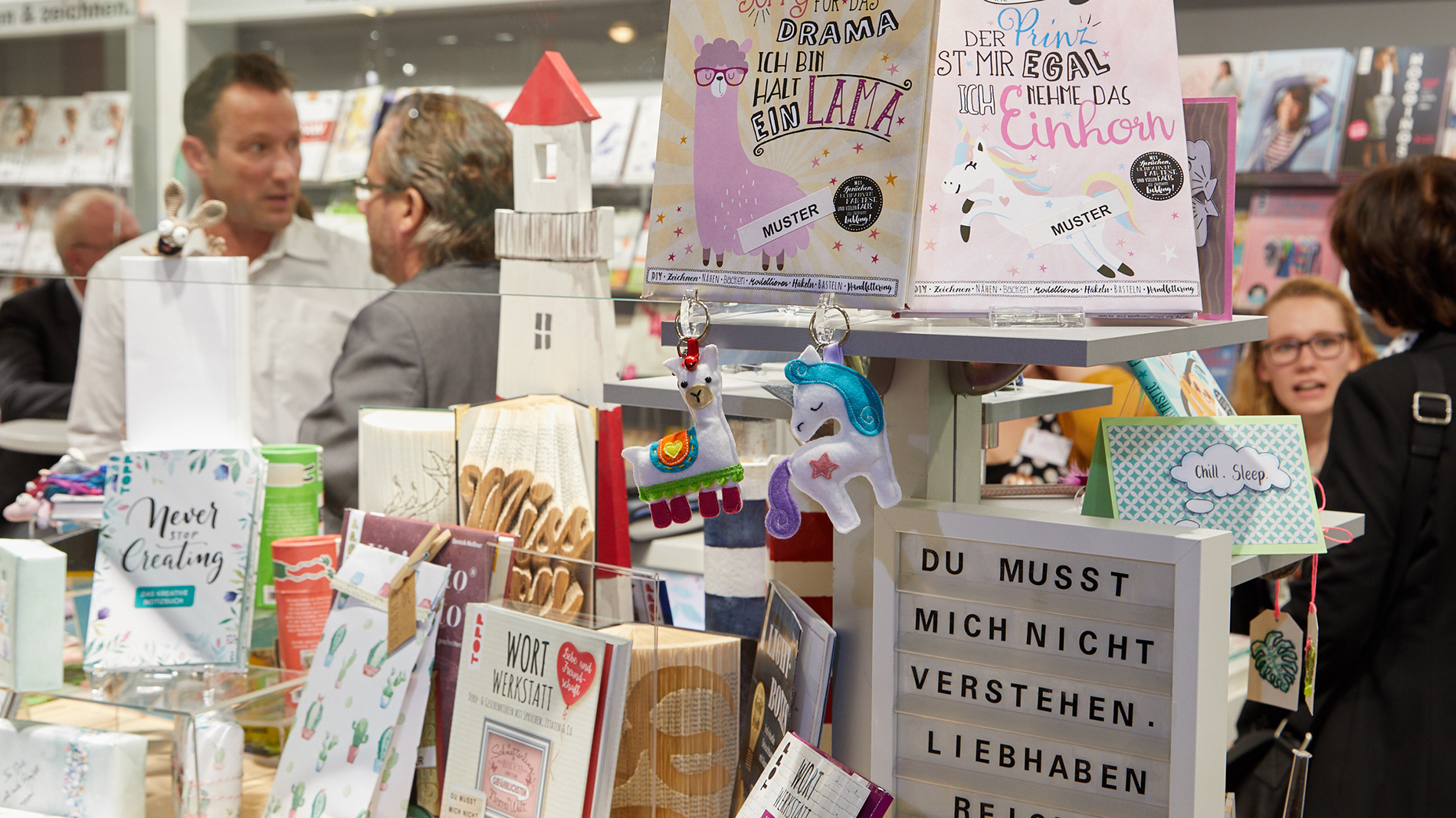 The product segment encompasses handicrafts materials and sets, paints, gemstones, felt, hobby and handicrafts books, porcelain painting, scissors, face paints, wax crayons, silk paints and other DIY articles.
The hobby and handicrafts product segment will be represented by prominent companies such as Creative Company, Sizzix – Ellison Europe and the German manufacturers Buntpapierfabrik Ludwig Bähr, Eberhard Faber, Max Bringmann/Folia, Rayher Hobby, Rico Design and Staedtler.
Exhibitors for hobby and handicrafts 2019
Graphic artists' and artists' requisites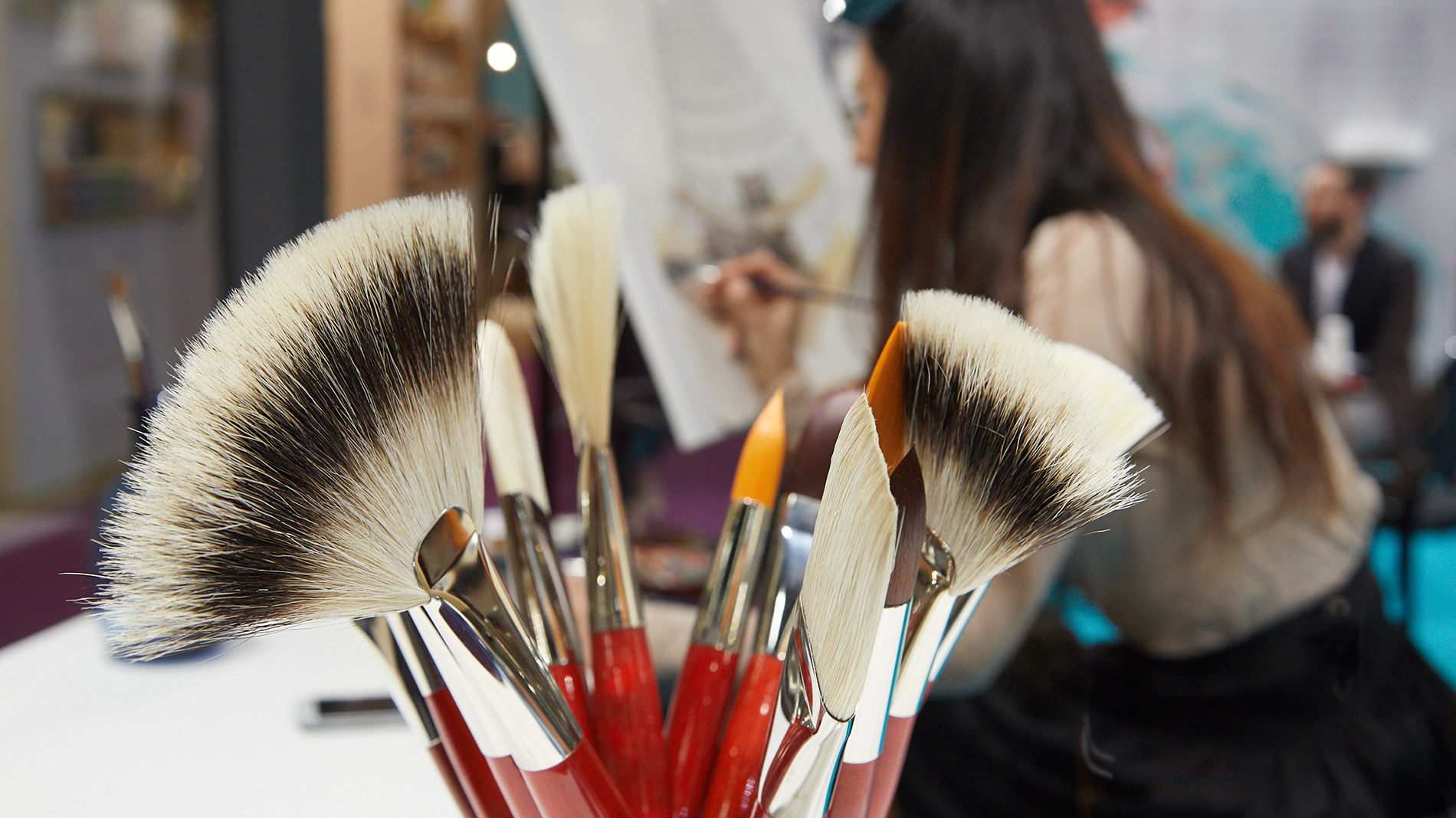 Registrations from the graphic artists' and artists' requisites segment have been received, for example, from Royal Talens, Tombow, Clairefontaine, Lascaux as well as German companies, such as Art Select,  Marabu, Lyra, Kreul and H. Schmincke. Among the products on show will be high-grade paints and paper, palette knives, brushes, easels, watercolour sticks, chalks, charcoal, graphic artists' accessories, creative tools and street-art articles.
On the subject of street art, manufacturers, such as Feuerstein GmbH with its own Molotow brand and Montana Colors, will present the latest paints and materials.
Exhibitors for graphic artists' and artists' requisites 2019
Handiwork, textile design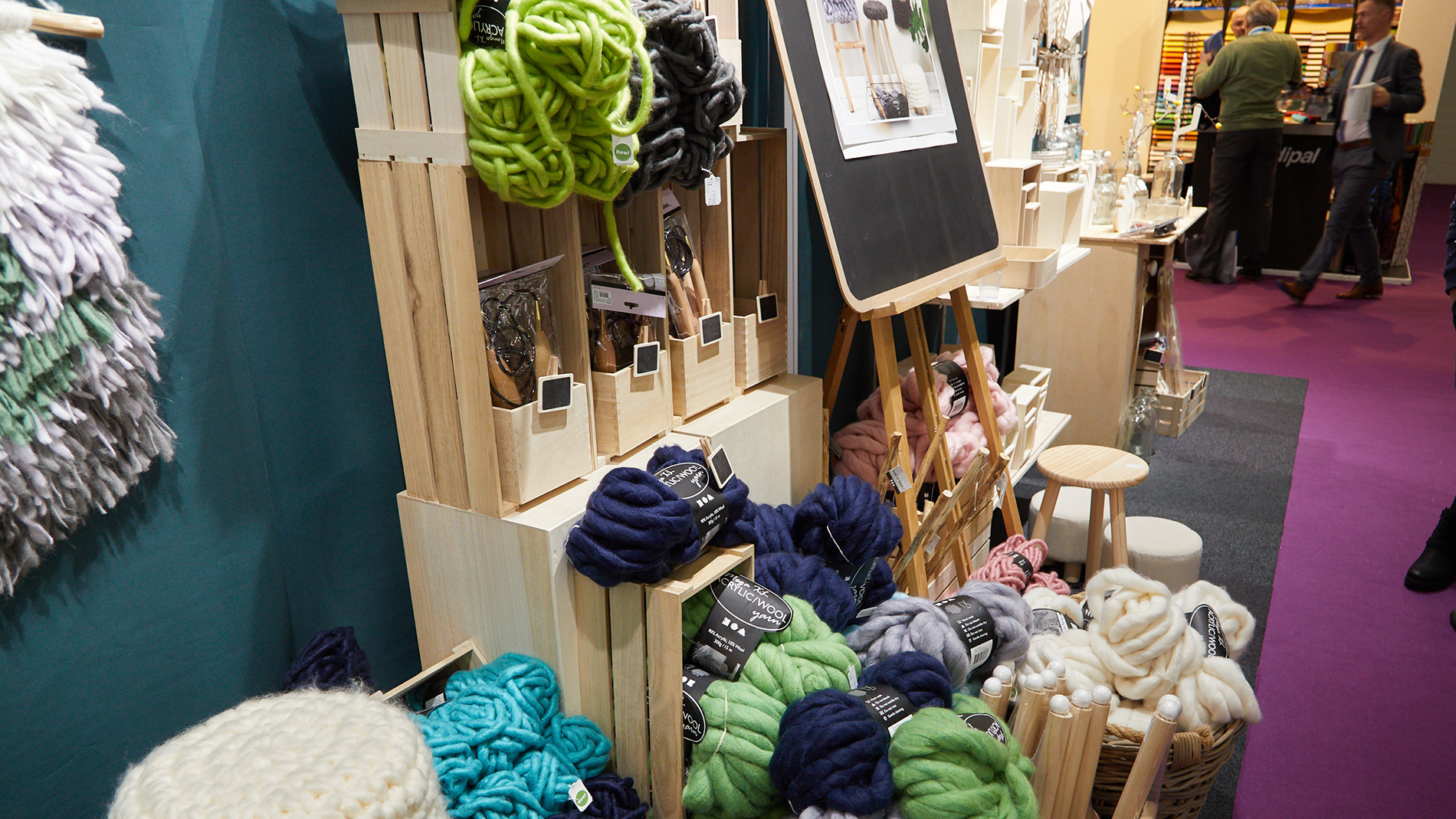 Trade visitors will find sewing machines, wool, yarns, fabrics for sewing, crocheting and embroidering in the handiwork and textile design product segment. There, exhibitors such as Hotex - Hollmann and Stafil will be showing their latest products and innovations.
Exhibitors for handiwork, textile design 2019
Decorative handicrafts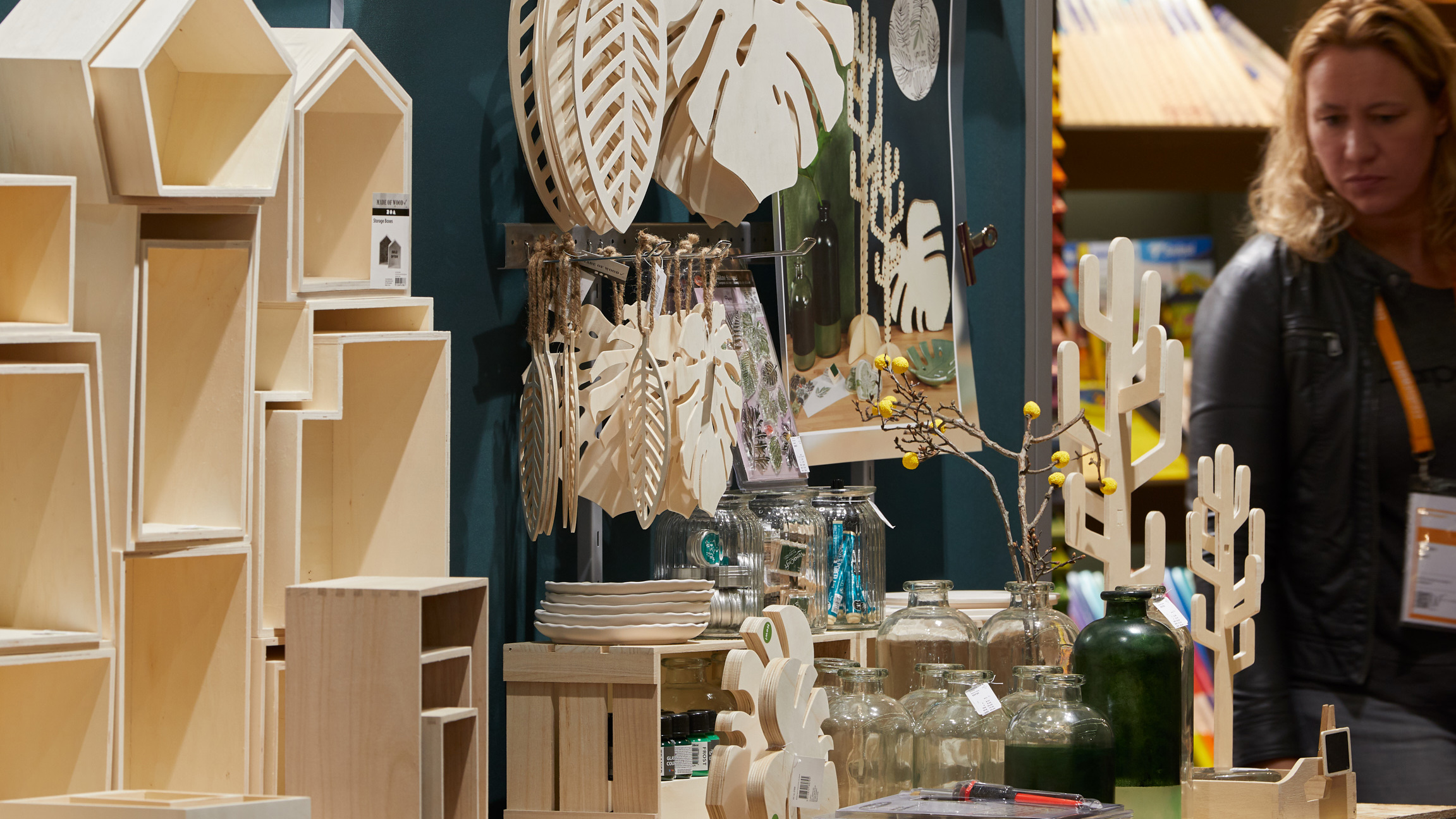 In the segment, registrations have already been received from Artemio, Efco Creative and Glorex. The spectrum of products in this segment ranges from ribbons, edging and decorative articles, via florists' materials and gift-wrapping materials, to mosaics, floral foam and materials for wiring and taping, as well as polystyrene articles.
Exhibitors for decorative handicrafts 2019
Creativeworld target groups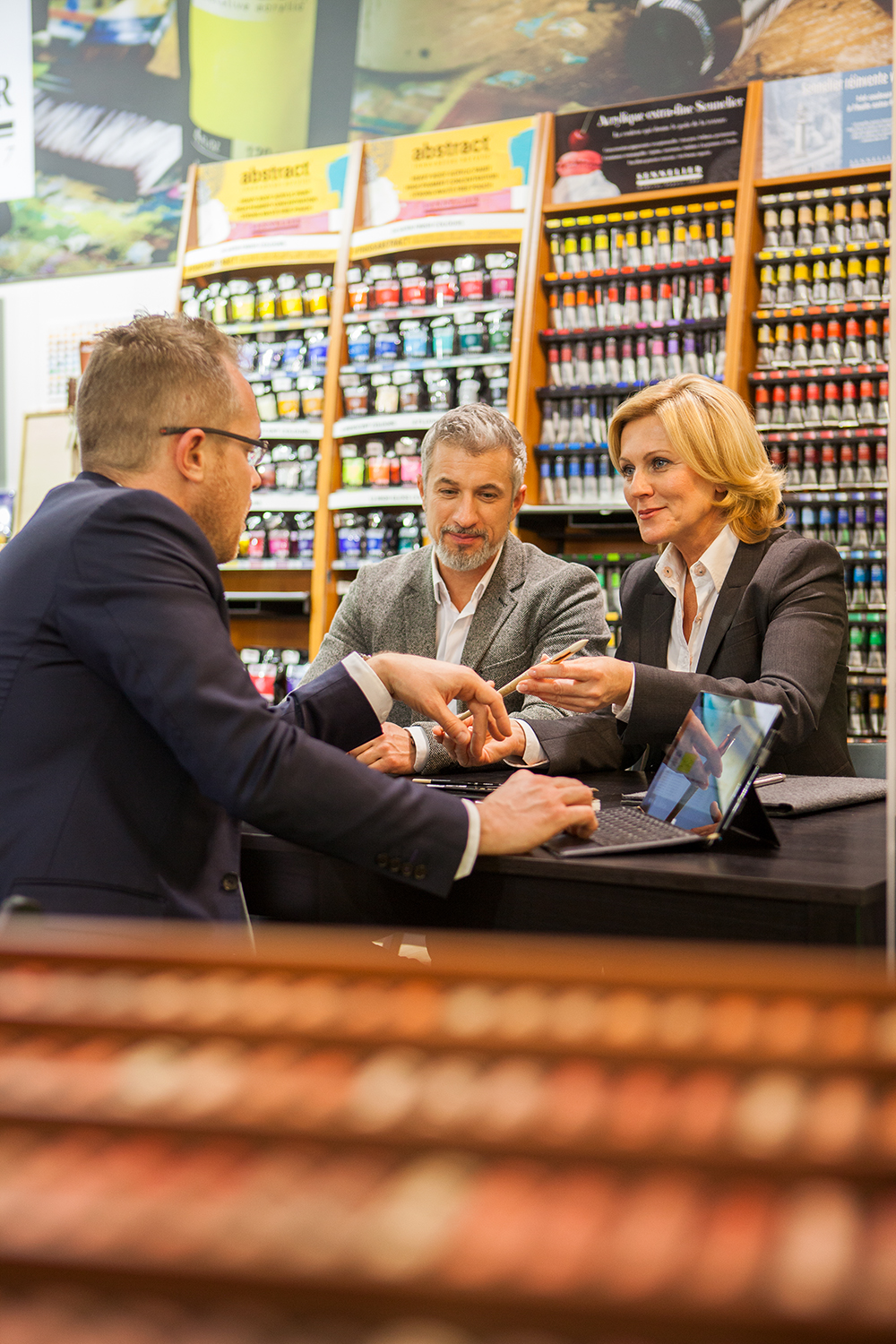 Every year Creativeworld attracts more than 8,650 trade visitors from all over the world to Frankfurt am Main.
The top purchasing decision-makers come from:
Retail trade
Chain store retail
Speciality markets
Department stores
Self-service / discount markets
Wholesale and foreign trade
Mail order business and e-commerce
They come from the sectors:
Home improvement, building and gardening trade
Toy trade
Food, health and beauty
Floristry, deco and gift shops
Industry and
Creativeworld also welcomes:
volume buyers from the service, health and education sectors
Multipliers such as