Creativeworld unites the most important DIY industry manufacturers from all over the world. Read the facts and figures on Creativeworld here and find out about the world's largest trade fair for hobby, crafts and artists' requisites.
Creativeworld 2018 figures

In 2018, a total of 335 companies presented their new products, techniques and materials in Halls 4.1 and 4.2 of Frankfurt Fair and Exhibition Centre while 9,266 visitors from 104 countries filled the fully booked-up exhibition halls with life.
* Not including synergy visitors from the concurrent Paperworld, Christmasworld and Floradecora fairs

Creativeworld's product groups
The product diversity at Creativeworld is huge, ranging from every conceivable material and tool for painting, handicrafts, gluing, sewing, modelling, kneading clay, adorning, decorating to high-quality papers and paints, easels, brushes and graphic accessories
Handicraft materials and sets
Batik dyes
Precious stones
Felt
Glass paints
Hobby and craft books
Sequins and pearls
Porcelain paints
Scissors
Face paints
Wax crayons
Silk paints
Graphic artists' and artists' requisites
Art and graphic articles
Drawing and street art articles
Other creative tools
Handiwork, textile design
Wool
Yarns
Embroidery fabrics
Knitting
Sewing
Crocheting
Ribbons
Edging
Decorative articles
Florists' requisites
Gift wrapping materials
Mosaics
Floral foam and materials for wiring and taping
Polystyrene articles
Tools
Creativeworld target groups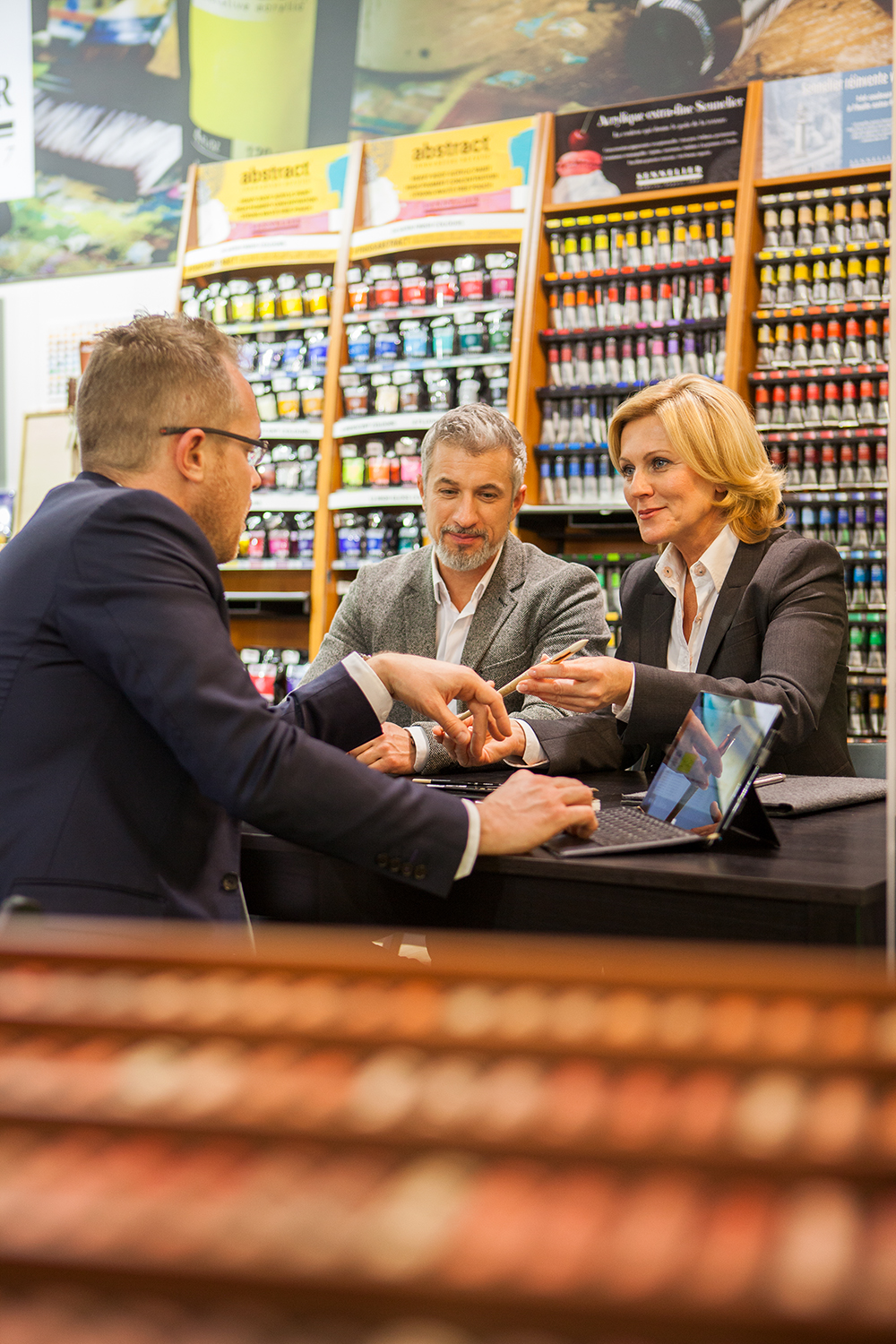 Every year Creativeworld attracts more than 8,650 trade visitors from all over the world to Frankfurt am Main.
The top purchasing decision-makers come from:
Retail trade
Chain store retail
Speciality markets
Department stores
Self-service / discount markets
Wholesale and foreign trade
Mail order business and e-commerce
They come from the sectors:
Home improvement, building and gardening trade
Toy trade
Food, health and beauty
Floristry, deco and gift shops
Industry and
Creativeworld also welcomes:
volume buyers from the service, health and education sectors
Multipliers such as